Android is taking over the world: 80% of all smartphones run Google's OS
78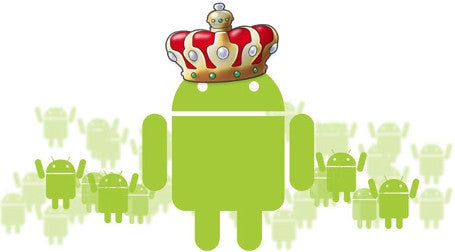 According to
Strategy Analytics
' latest report, Android is getting dangerously close to worldwide dominion with
a record 80% of all smartphone running the mobile OS
. What's more Android has gone a step further – it's the main driver behind the continuing climb of the smartphone industry:
"
Global smartphone shipments grew 47 percent annually from 156.5 million units in Q2 2012 to 229.6 million in Q2 2013. Growth was driven by strong demand for Android models across all price-tiers in developed and developing markets, such as the US, China and Brazil. Android now accounts for an impressive 8 in 10 of all smartphones shipped on the planet
." said Scott Bicheno, Senior Analyst with the company.
This is an amazing result no matter on which side of the fence you find yourself. Just for the sake of perspective,
Android had a 70% share
of the total smartphone OS pie just half a year ago. So how does Android do it? Competitive licensing costs, a wide portfolio of OEM partners and
a ginormous app store
, according to
Strategy Analytics
.
For Google to win,
somebody has to lose
. In this case, iOS has dropped down to 14% of all devices running Apple's software, its lowest since Q2 2010.
But Google isn't the only winner, for Windows Phone now hums under the hood of 4% of total smartphones, an all-time high for the mobile OS. While Microsoft's fledgling brainchild has made "steady progress", it's Nokia "strong support" that's helped achieve most of it, according to the report. Analysts go further still and claim that WP8 won't be really taking off any time soon unless it improves in at least two key areas:
"
First, the license fee charged to smartphone makers for WP8 must be more competitive to compete with Android in lower price-bands. And second, Microsoft must dramatically accelerate its support for advanced technologies, such as octo-core chipsets, because WP8 continues to lag behind Android in the premium smartphone category
", commented Linda Sui.
So what are we to make of all this? We're certainly happy for Android, and realize that it's the main force turning smartphones from a luxury to commodity (which is, again, something to be happy about). That being said, we can't help but feel uneasy of its growing dominion and what that spells for consumer choice, or lack thereof.