Why did Apple pull Google Maps with a year still left on the contract?
52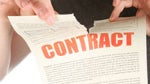 When Apple decided to remove Google Maps from iOS 6 and replace it with their own mapping app, it had nothing to do with the contract between Apple and Google. According to two sources for
The Verge
, there is actually
still a year left on that contract
before it becomes invalid. So why did Apple decide on replacing Google Maps with its own (horribly flawed at the moment) mapping application in iOS 6?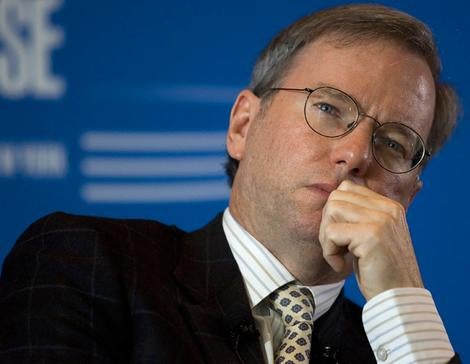 Google CEO Eric Schmidt says Google has yet to do any work toward offering a Maps app for iOS
Apple was concerned that the version of Google Maps available on iOS was not nearly as up to date and modern as the version for Android. Additionally, Android's claim to fame was its turn-by-turn navigation provided by Google Navigation. While such applications are available in the App Store, the version of Google Maps on iOS did not include those turn-by-turn directionsd. So just before WWDC,
Apple decided it would scrap Google Maps in favor of its own application.
Google's reaction was to quickly start building a new maps app for the App Store. Unfortunately, the app won't be ready to be shipped for several months as it is incomplete. That is a bad break for Google and for Apple iPhone 5 users. The latter group has
suffered with the major flaws in Apple's mapping software
and it would have been a propitious time for Google Maps for iOS to be able to
ride in from the App Store
to offer the turn-by-turn directions that Android users have been used to. Instead, those who want to use Google Maps on the Apple iPhone 5 must access it from the mobile browser.
Nokia Maps is also promoting its mobile web site
as an alternative for Apple iPhone 5 owners.
Apple and Google were both willing to
let the contract for Google to provide Maps for iOS devices to expire
. Google wanted more prominent branding on its Maps app for the iPhone, and wanted to include its Latitude feature which allows friends and family to see a user's current location. Lastly, Google executives were not happy with Apple's terms for a renewal of the contract.
Apple's new mapping application turns Burger King into an amazing piece of architecture
At the end of the day, Apple decided to just let Google Maps go, even with more than a year left on the contract. As for the hope by many-even some iOS users-that Google Maps for iOS will ride in from the sunset to save the day,
don't count on it
. Google Chairman Eric Schmidt told Reuters, "
what were we going to do, force them not to change their mind? It's their call
." At the same time., Schmidt said that Google had not done anything yet about a Google Maps for iOS. But Schmidt might be merely putting up a smoke screen. Google Maps VP Brian McClendon said that the firm is committed to
offering Google Maps for all platforms
, which obviously includes iOS.
As for Apple's mapping application, it is hard to imagine that the company just didn't notice things like the missing Statue of Liberty, (Did David Copperfield do the mapping for Apple?) or the shoddy images that appeared in some locations. Apple is going to have to win back the trust of its Maps users or else go back to using a third party provider. With speculation that
Apple is hiring former Google Maps employees,
its obviosu to see which way Cupertino is planning on going with this.
source: TheVerge via
Gizmodo