Google Maps has not been submitted to iOS: "We think it would have been better if they had kept ours"
68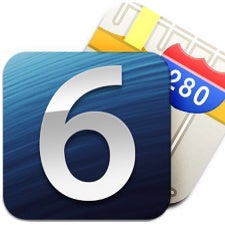 Google chairman Eric Schmidt has just cleared all confusion about Google Maps arriving on iOS - the
maps application has not been submitted for approval to the App Store yet
.
"We think it would have been better if they had kept ours. But what do I know?"
Schmidt said in front of reporters in Tokyo. "
What were we going to do, force them not to change their mind? It's their call."
Apple replaced Google Maps with its own Maps application in iOS 6 and the app has been widely criticized for lacking detail and points of interest in the States, to being a downright disaster in countries outside the United States where it sometimes provides wrong navigation instructions and can't find important landmarks and areas.
Many have suggested that Google has already submitted its Google Maps app for approval on the App Store, hoping that this would solve iOS 6's maps problem.
"
We have not done anything yet
," Schmidt said. "I'm not doing any predictions. We want them to be our partner. We welcome that. I'm not going to speculate at all what they're going to do. They can answer that question as they see fit," he added.
The Google chairman didn't hesitate to joke around about Apple and point out that Android is now enjoying great success across the globe.
"Apple is the exception, and the Android system is the common model, which is why our market share is so much higher," Schmidt stressed mentioning that Android's success was widely ignored by the press, which in his words is "obsessed with Apple's marketing events and Apple's branding."
Update:
Now, Bloomberg chimes in Schmidt's take on Google Maps for iOS differently. According to the publication, Schmidt has said that Apple would
"have to approve it. It's their choice."
This statement would leave some doubt whether Google Maps has actually been submitted for approval or not. In either case, users would still have to wait, though.
Lastly, at the unveiling of Google's affordable Nexus 7 tablet for Japan Schmidt showed how users can change the viewpoint in maps by just shifting the device.
"That's great for Apple but the numbers are on our side," Schmidt said.
"Take that Apple," he remarked, and then quickly added, "That was a joke by the way."
source:
Reuters