Which platform has the most loyal users?
57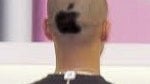 According to a study conducted by GfK in the US, Brazil, China, Japan, and the largest five countries in Europe, 84% of
Apple iPhone
users are planning on sticking with the device for their next upgrade. That compares with the 60% of
Android
users in those countries that reported a willingness to stick with a phone powered by Google's open source OS for their next upgrade. Those rocking a
BlackBerry
might decide to flip a coin to decide if they will stick with the platform. Only 48% of 'Berry users feel like sticking with a BlackBerry for their next phone, although that might change
when the new BBX flavored Superphones are introduced
.
While those stats show you which platform smartphone users favor for the future, what software in the past led them to their current choice of handset? According to the survey, most Android users came to the green robot from BlackBerry or another OS. Apple iPhone users did not generally switch to Android. As for the Windows Phone OS, there might not be that much low-hanging fruit to pick from as
only 63% of smartphone users switch to another operating system
with their next phone.
The study might show some more interesting results in the future once results are added from Apple iPhone 4S buyers on carriers that
previously did not offer the model such as Sprint
, and
C-Spire
where Android was accounted for on the
huge majority
of smartphones offered to customers.
source:
GfK
via
electronista