Which phone maker do you think will create the best 2015 flagship?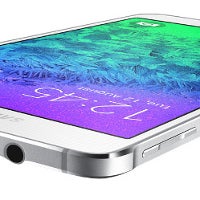 If you thought this year, which saw even the mighty Samsung bend under the pressure, was competitive in terms of flagship phones, wait until you see what will be coming in 2015. The phone-making abilities of the big manufacturers are almost on par now, nobody has a significant competitive advantage, and things could go in many directions.
That is why we wanted to ask you to take an educated guess as to which phone manufacturer will manage to go above and beyond the extra mile, and wow our specs-hardened hearts with design, performance, extra features, or value-for-money proposition with their 2015 flagship. Will Samsung make a comeback with the
Galaxy S6
, or will it be Sony with the
Xperia Z4
? Maybe HTC will ditch its camera shenanigans and finally shine with the
One M9
, or LG has something up its sleeve for the G4? Let's not forget the myriad of Chinese manufacturers that are just waiting for one of the big boys to slip, and immediately take their place - juggernauts like Huawei or Xiaomi should not be underestimated at all, too.
Finally, Apple will be making an
iPhone 6s
or a 7 or another Plus, and that's the company everyone will be eyeing next fall, so take your pick in the poll below, and sound off in the comments. We are including a slide with a few of these babies expected to be announced in H1 to help with your musings.