2015 HTC One M9 rumor round-up: specs, features, price, release date and all we know so far
50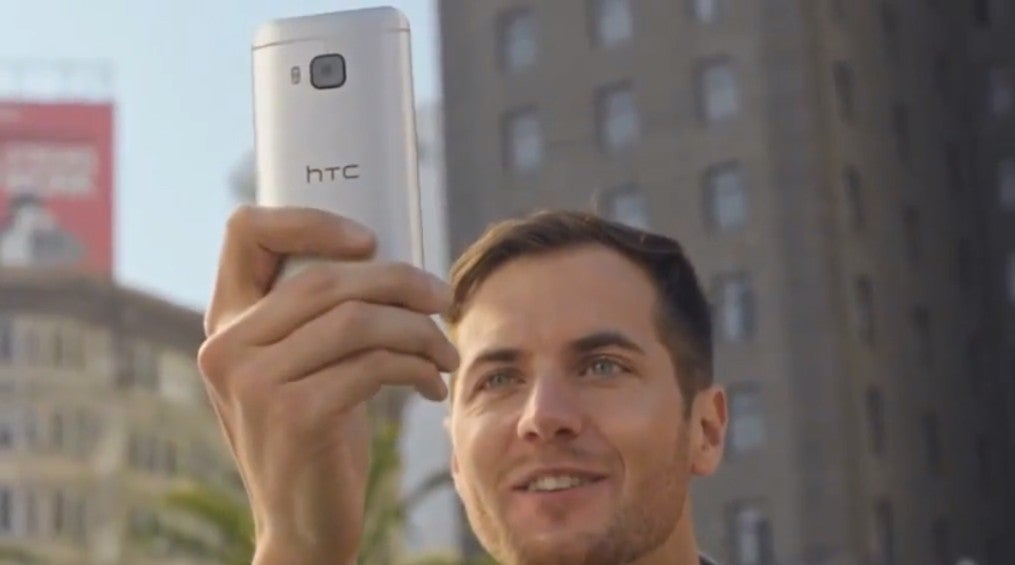 Leaked image for the HTC One M9
Nearly four years after going to the peak of success with its Android smartphones, HTC has crashed to the bottom with declining revenues, barely able to squeeze a profit. In the past year, the company has lost key executives, failed to manufacture an appealing, competitive smartphone for the Holiday shopping season, and seems to be putting all bets on 2015.
And it's betting big: this year, HTC will update its One series, and it might even reveal not one, but two new flagship smartphones in a move similar to what Apple did with the iPhone 6 and iPhone 6 Plus. Some speculate that the company will lift the cover off a regular-sized, 5" HTC One M9, and a phablet-sized, 5.5" HTC One M9 Plus.
HTC's One M9 2015 series of flagships is still facing an uphill battle for a number of reasons: Samsung seems to have finally taken note that design is important and will rival HTC in its core strength area, and then, there is the rise of Chinese smartphones that HTC simply cannot match in value for the money. However, this time HTC seems to have ditched all the gimmicks and go all in this battle.
It's time for some radical changes.

Design: the best Android design, refined
One thing most analysts would agree on is that HTC has one of the best (if not
the
best) designs with the 2014 One (M8). Luckily, the company is not likely to change much of that successful formula and is expected to stick with an aluminum unibdoy and an even more refined, premium feel for the HTC One M9 series.
The latest credible leaks (above) show the familiar dual-chin design, and overall a very similar visual aesthetics for the handset. The company is expected to introduce a new dual-color approach with at least one model coming with it: a silver back and a splash of gold on the sides, all in a brushed aluminum unibody frame.


Bad news is that early leaks claim that all of this will come in a slightly thicker body measuring 0.37 inches (9.64mm) at its thickest. Keep in mind that the back of the phones is curved, so the thickness will be much less at the edges.
Display: a 5" screen, and a 5.5" one for a rumored HTC phablet
Samsung started it, and Apple approved: there is a clear distinction between a phablet and smaller-sized devices, and that division seems to revolve around 4.7" to 5" screen size for regular smartphones, and north of 5.5" for phablets. So far, rumors agree that HTC has adopted the same strategy as the HTC One M9 is said to feature a 5" display with a 1080 x 1920-pixel resolution, while the rumored One M9 Plus will allegedly feature a 5.5" screen with a Quad HD (1440 x 2560-pixel) resolution.
Equipping the HTC One (M9) with a 5-inch 1080 x 1920-pixel (Full HD) display would be a very sane decision, as the pixel density of such a display will still be way above the very sweet 400ppi spot, while not consuming too much power.

In terms of color reproduction, we do expect some improvements from the M8 - a less bluish, more color accurate screen on the M9 would be a welcome change from the oversaturated display on its predecessor. You'd also be able to use the phone with gloves via a new 'glove mode'.
Stereo speakers are here to stay
If there is one area where HTC is holding the undisputed lead among smartphone makers, then this area is the quality of sound. The M7 debuted with dual, front-firing Beats speakers, the M8 improved on the successful formula with even larger, .85cc speakers for a more corpulent sound output. Luckily, the first leaked images of the alleged HTC One M9 show that HTC will keep its industry-leading speakers. For the One M9, earlier rumors have pointed out that HTC might collaborate with non other than Bose. We have note seen much substantial evidence for this, though, so we're inclined to think it will be just a pair of good front-firing speakers with no branding other than HTC's.
Interface: big changes in Sense 7, fresh coat of Android 5.0 Lollipop paint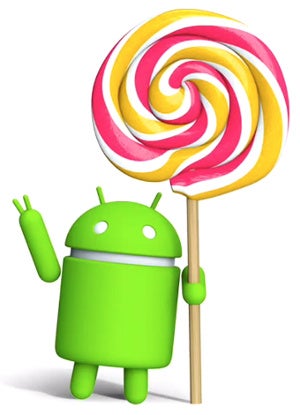 The HTC Sense skin has evolved to be one of the leanest Android custom user interfaces, but it has its own, distinct look, and we're curious to see how will it look in the context of Android 5.0 Lollipop. Naturally, Lollipop is the minimum accepted Android version for the M9.
The new Sense 7 is expected to make better use of Blinkfeed as it will allegedly borrow familiar elements from Google Now and Windows' Live Tiles. This new Blinkfeed is expected to offer a more personalized experience, with recommendations for content, places to visit and reminders for appointments. HTC is also said to be "working on new partnerships" to improve the Blinkfeed experience (expect more content in BlinkFeed).
In addition, many features that we saw in the HTC Desire EYE will make their way to the new M9: things like dual-camera capture (using the front and rear cameras simultaneously), crops of images into other images and so on. The smart Skype camera tricks will also be on board: if you have a conference call and many people behind the camera, the faces of each one will be separated and put in individual containers, so that you get the effect of every person speaking separately to the camera. We have also seen some awesome new image editing capabilities coming to the stock HTC gallery app.
Performance: Snapdragon 810 likely, luckily

Early rumors have surprisingly claimed that HTC is mulling using the 32-bit, quad-core Snapdragon 805 system chip of H2 2014 devices like the Samsung Galaxy Note 4 and Google Nexus 6. It is also said to sport 3GB of RAM.




Luckily, the latest talk mentions that HTC will not shoot itself in the foot when it comes to performance, and chances are that the One (M9) and (M9) Plus will - after all - run on the 64-bit Snapdragon 810.




Qualcomm is said to be having some problems with the chip overheating and Samsung is said to have ditched the 810 in the Galaxy S6 in favor of its own Exynos solution, so this will put HTC in a fairly unique position where it has the only mainstream flagship from a first-tier brand that runs on Snapdragon 810. How is HTC able to deal with the overheating issues of the Snapdragon 810, while Samsung cannot? The answer could have something to do with the metal unibody of the M9, and the better heat management properties of aluminum.
Camera: UltraPixel dream shattered by reality, 20-megapixel camera instead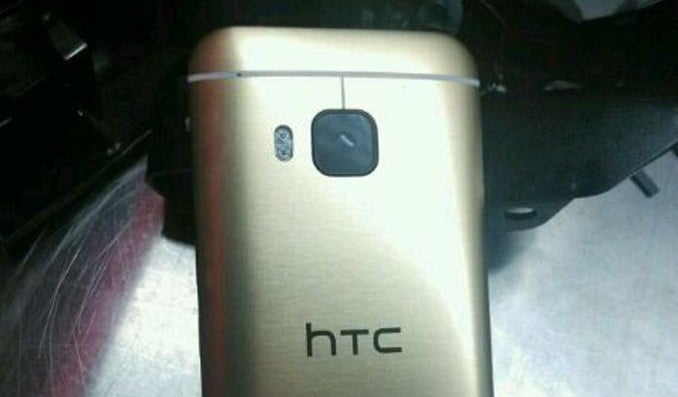 Will the One (M9) mark the end of UltraPixel?
The UltraPixel camera in the original HTC One was a wild bet against the megapixel race that was starting to heat up, but HTC's decision to use just a 4-megapixel camera ended up in images lacking detail and just not as good as those from other competing cameras. Then, HTC repeated the mistake with the One (M8), which also used an UltraPixel camera while adding a secondary camera sensor for DSLR-like, bokeh effect to images.
In 2015, HTC seems to have reconsidered its position about UltraPixels, and both the One (M9) and (M9) Plus are expected to come with a 20-megapixel main camera with optical image stabilization. Consider this change nearly certain, as even Bloomberg with its impeccable track record has confirmed the camera resolution.
Just recently, respected HTC developer and insider LlabTooFer revealed that expectations are that this would be a large 1/2.4" sensor (bigger than the sensor on the Samsung Galaxy Note 4 and Apple iPhone 6, yet smaller than the one on the Sony Xperia Z3). This works out to pixel size of 1.12 micron, a size that is common on most Android flagships, but often criticized for being too small for certain conditions where a larger pixel could contribute to a better low-light performance. And while most flagship devices nowadays use a Sony sensor of one kind or another, the HTC One (M9) is said to come with a Toshiba-made camera sensor. There's also no secondary rear camera that played the role of an additional sensor contributing to a bokeh-effect (but which we honestly won't miss much).

When it comes to the front camera, though, UltraPixel lives on. Rumors are that HTC will transfer the 4-megapixel shooter to the front of the device, so you can capture some good-looking selfies even in very low light.


Storage and Connectivity: 32GB on board, expandable

The HTC One (M9) and (M9) Plus are rumored to come with plentiful on-board storage - the basic version is said to have 32GB of internal storage. A 64GB and even a massive 128GB versions are also in the plans.


32GB of storage, even in the base model
Luckily, microSD cards are still expected to be supported on the M9, so that you can plug in your own card of up to 128GB and expand the built-in storage.

In terms of connectivity, we don't expect any huge surprises - 4G LTE will naturally be supported with compatible bands for different markets, as well as dual-channel Wi-Fi, and other, pretty much standard connectivity features.


Battery life: 2840mAh

The big benefit of having a thicker phone is that phone makers can cram in bigger batteries inside those devices. The One (M9), in particular, is expected to come with a large, 2840mAh battery. These are early-stage rumors and the final capacity might change, but what does seem certain is that a number around this one would allow the phone to easily last a full day, even under heavier use. We have no hard numbers for the battery capacity of the One (M9) Plus, but we do expect it to last even longer than its 5" sibling.
HTC One (M9) and (M9) Plus: release date, price, and carriers
So when will you be able to buy the new HTC flagships? We do expect the HTC One (M9) release date to happen in early spring of 2015, with a prior official unveiling at Mobile World Congress 2015 on March 1st.
The One (M9) should arrive on all US carriers
The One (M9) price is likely to remain the same $199.99 on a two-year contract and $650 when you buy it with no carrier ties. The One (M9) Plus price, on the other hand, is expected to start at $299.99 on equal, two-year contract terms.
HTC has a long and prosperous relationship with US carriers and the One (M9) as well as One (M9) Plus are expected to come to Verizon Wireless, AT&T, Sprint, and T-Mobile in the United States, as well as to many more carriers across the globe.