Which dual camera idea do you like most: iPhone 7 Plus, LG G5, Huawei P9?
31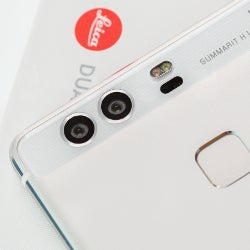 This year, we saw three major players release a flagship smartphone with a dual camera. Interestingly enough, all three work in their own unique way and use the double sensor for their own thing. Of course, we are talking about Apple's iPhone 7, Huawei's P9, and LG's G5. In case you aren't up to speed on all of them, here's what they do in a nutshell:
Apple's secondary sensor is a telephoto lens, which allows the
iPhone 7 Plus
to zoom in optically, instead of digitally. Presumably, this should result in a better quality zoomed-in photo. It is also used for the buzzed-about
Portrait Mode
— a camera feature, which uses the telephoto lens and adds extra blur to the background via software algorithms in order to achieve the effect of a pro-grade camera. Well, the mode is still in beta, so its effects aren't always as awesome as advertised, but presumably, we're getting there at some point.
Huawei's P9
has two 12 MP sensors in the back, which work in conjunction to deliver better quality photos in challenging dynamic conditions. One of the sensors is monochrome — it's only capable of picking up black and white images — and is used for light and distance information. The other captures colors and details. There are also a few modes that allow you to play with the dual camera further: you can take photos with the black & white sensor only, or you can use the two together to make a bokeh shot, similar to the iPhone's Portrait Mode. The difference here is that you can edit the artificially-applied focus after the photo has been made and is just chilling in your gallery.
LG's G5
has two different sensors, that work in entirely separate ways. On one side, you've got the main 16 MP sensor, which is your regular camera (flagship quality ensured). The second one is an 8 MP, wide-field shooter with a 135° angle field of view. So, it works a bit like an action cam (though, don't use your G5 as an action cam!), letting you get more scenery into the shot, or record your dog playing fetch without him jumping out of the viewfinder every 5 seconds.
So, as you can see, "dual camera" on a smartphone can mean a lot of different things. We thought we'd ask you — which concept do you like most?