Meet HomePod! Apple's new smart speaker aims to rock the house and reinvent home audio
36
It's WWDC day! Apple has just announced its intentions to join the smart speaker market by introducing HomePod – an intriguing competitor to Amazon Echo and Google Home.
How will HomePod differentiate itself?

HomePod seems to be geared towards bringing a superior audio experience in addition to going toe to toe with competing devices in the AI assistant department. Essentially, the device is designed to be a combination between a wireless speaker (like UE Boom series or Bose SoundLink) and a smart home speaker. Let's see how Apple has tried to achieve this feat.
Rocking the house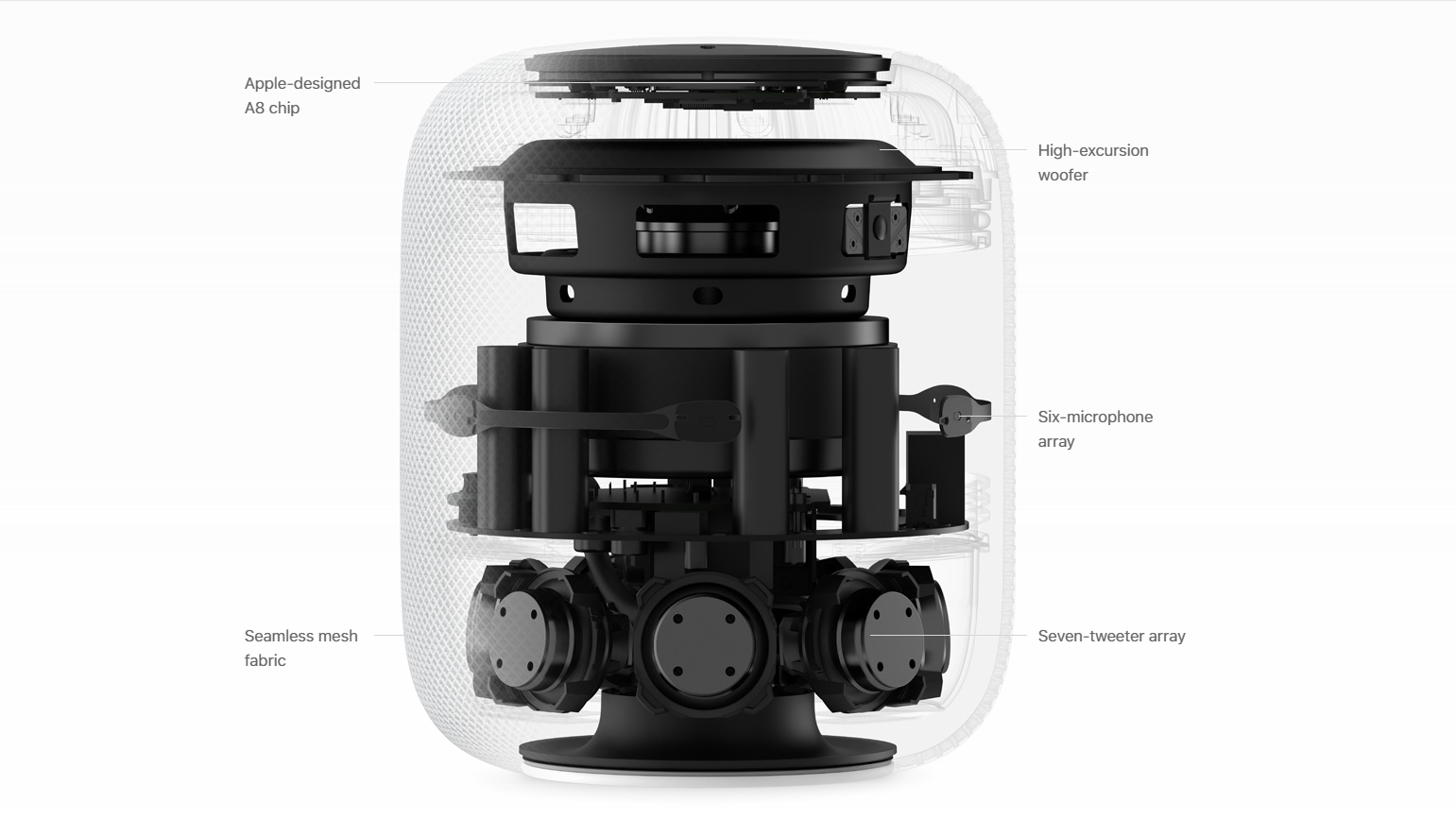 The HomePod sports several interesting features which are designed to provide an immersive audio experience. The gadget measures at just under 7 inches, but packs quite a punch.
On the outside, it's covered in a seamless mesh fabric which, according to Apple, possesses "incredible acoustic properties". Its internal components include a 4-inch woofer, six microphones that are said to detect your voice even if you're playing loud music, and an array of seven tweeters that are used for directing and focusing the sound.
All of these components are managed by a custom A8 chip. This is quite the processor for a home speaker, as a chipset of the same grade is used to power the iPhone 6.
The HomePod also possesses spatial awareness – it is able to automatically detect the spaces inside a given room, after which it adjusts the sound in accordance in order to provide a better listening experience. Apparently, if one puts two HomePod units in the same room, the devices will recognize each other and work together to maximize the effect.
Integration with Apple Music and Siri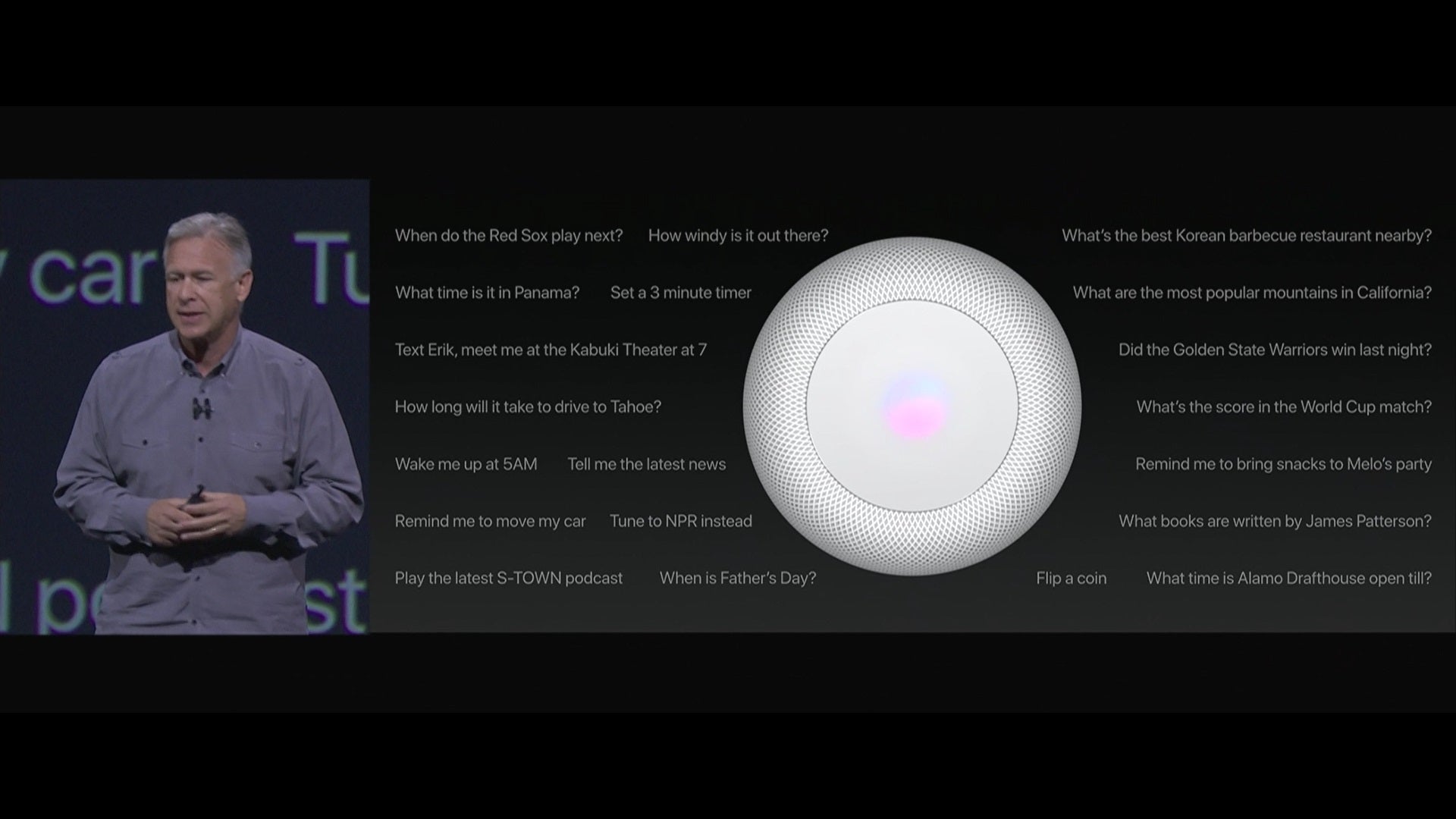 What turns the HomePod into a smart device is its deep integration with Apple Music and Siri. If you happen to be subscribed to Cupertino's music-streaming service, you'll have access to its entire library and your own playlists and preferences.

Meanwhile, Siri will be improved to serve as a musicologist. The AI assistant will understand context better and answer more freeform questions and respond tasks such as "Who's singing this song?", "Play some lullabies in the baby's room", and "Play something new".
Of course, Siri will also possess its current and
recently announced capabilities
, which means that you get a smart home speaker as well. It will be able to provide information about news, the weather, sports, while it can also be used to set up appointments, alarms, reminders, doing translations and so on.
Last but not least, HomePod can also be used for managing Apple's HomeKit devices, allowing you to control any smart accessories and appliances you might have at your house.
Pricing and availability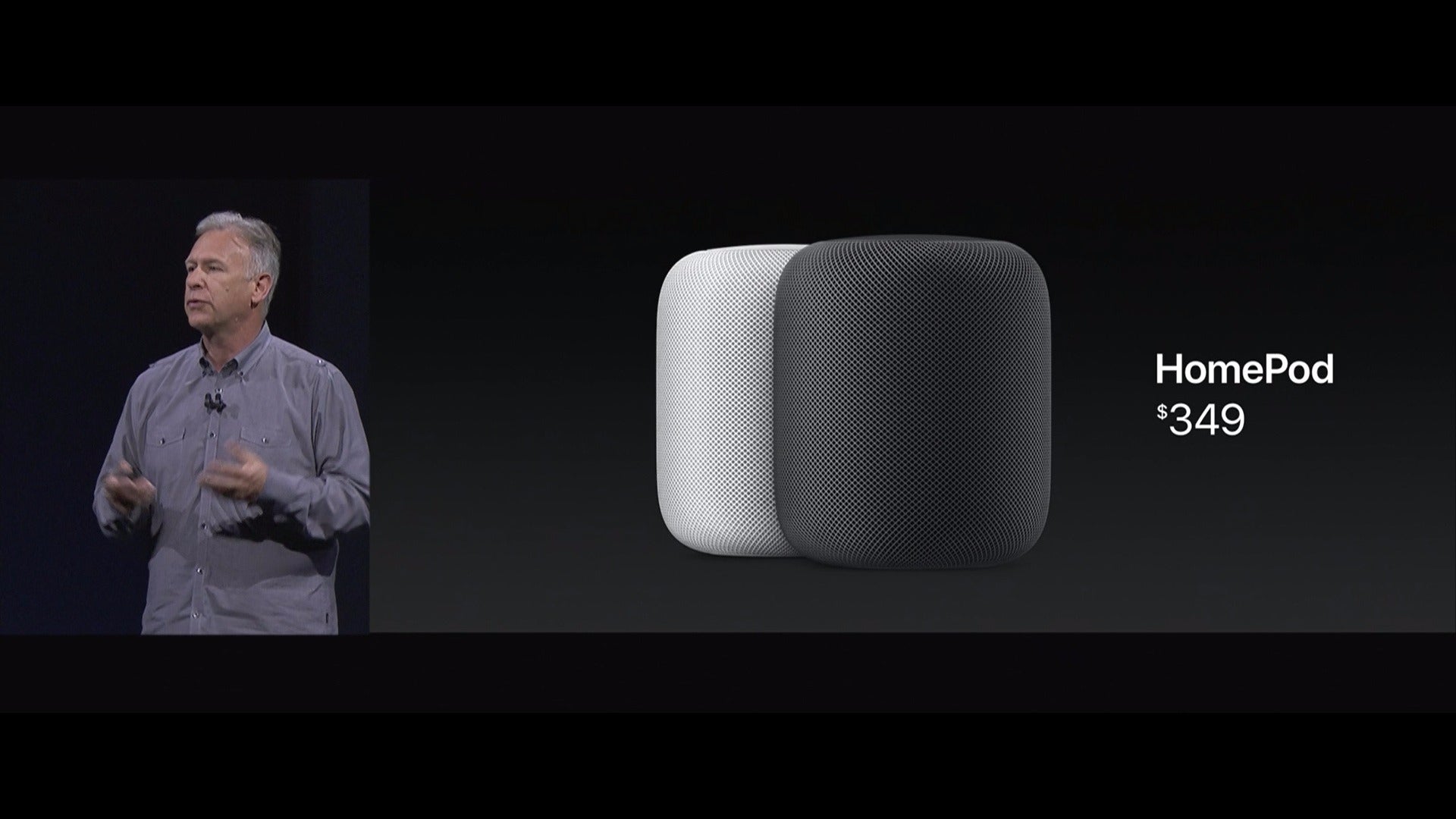 So, all of this might sound neat, but when will the HomePod hit the shelves? The device will be available starting December 2017, with the US, UK, and Australia being the first markets to get it. Additional countries will be included in the following year.
The gadget will carry a $349 (US) upon release, with white and space gray being the two color variations.