The 10.5-inch iPad Pro may indeed come in June, 5-6 million units expected to be shipped in 2017
12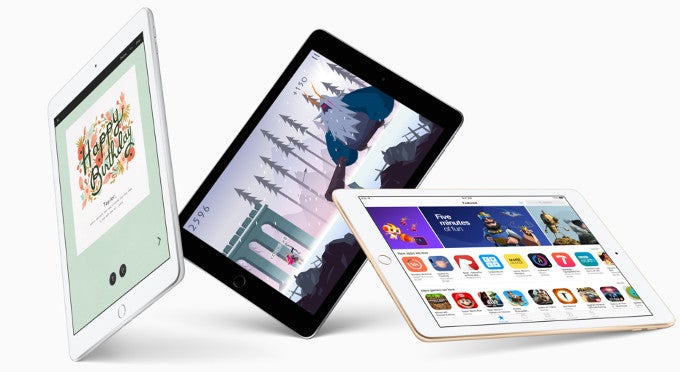 The anticipated new 10.5-inch Apple
iPad Pro
tablet seems to be just around the corner, and the latest speculations about a possible official announcement in June find another hint coming from hardware manufacturers in Taiwan. According to Digitimes, the mass production of the 10.5-inch iPad Pro has actually started in March or April, and the volume achieved is currently at around 500,000 units a month. What is more, it is expected to reach a level of 600,000 units in July, since the supply chain's shipments of components for the manufacturers have been increasing recently, the source says.

The logical reason for such a volume increase in the factories (if it is a fact, of course) could be expected market demand, so it is also logical to expect an announcement to be made soon - most likely in June, at the company's WWDC event. The production increase also gives market observers grounds to predict that the overall shipments of Apple's new 10.5-inch iPad Pro could reach five to six million units in 2017.
The 10.5-inch iPad Pro is not going to be just a slightly bigger version of the cheaper iPad model released earlier this year. The new tablet is rumored to be equipped with the A10X chipset, and to have unusually thin bezels, as well as a Tоuch ID module and all the benefits of Apple's current 'Pro' branded tablets, such as support for the
Apple Pencil
.
All of these rumors, however, are still questionable until Apple makes the expected official announcement. We still do not know for certain when exactly the 10.5-inch iPad Pro will launch, so we just have to wait again as we did back in March when a possible April launch was discussed. But hopefully, not for long this time.
source:
Digitimes