What new features would you like to see in Android 5 Key Lime Pie?
86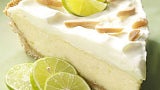 We're so fond of Android nowadays we're beginning to worry about getting weight. And how wouldn't we? With all those delicious desserts being so frequently served by the cooks at Google, it's almost impossible to resist. We might have recently gotten our second serving of Jelly Bean with the introduction of Android 4.2, but we're pretty sure that something more substantial is right around the corner - something that tastes like Key Lime Pie.
At least, this is how Google is believed to name the next major iteration of Android. With Android 4.2 sticking to the Jelly Bean name, Key Lime Pie will probably be in the menu for Android 5, expected to arrive by the middle of next year. Unfortunately, there's almost no information currently about Android's 5th version, what new features it might include, and what direction it's going to take Android. However, there's one good thing in this and it's that we can freely speculate about all the new stuff that's going to make its way to the new OS!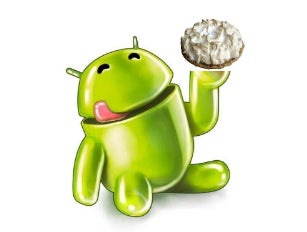 Personally, we'd like to see Google enhance the graphical user interface a bit. It did a tremendous job in this respect with Ice Cream Sandwich, but there's still a lot of room for improvement, and we know that Google's design team is up to the task - they just need to put some more effort into this aspect of the system. And we're not talking about the homescreen only; we're talking about a system-wide UI overhaul. For those who think Android's current GUI is just fine, just take a look at Matias Duarte's work in webOS - this guy knows how to create compelling user experiences (before moving to Google to work on Android, Duarte was leading Palm's Human Interface and User Experience team).
Aside from that, it's really difficult to find other weak spots in Google's mobile OS (power management, maybe?). The search giant has added so much functionality and so many customization options that it's hard to find an unsolvable issue. But maybe you have some suggestions for the search giant?
OK, then - what new features would
you
like to see in Android's next version - Key Lime Pie?