What message do you think Samsung is trying to convey in its Icelandic advertisement?
26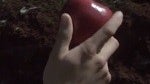 Okay, we are not seriously asking because once you watch the video below you are going to understand immediately what the final message is meant to be, even if parts in the middle escape you.
Samsung is not a subtle company. In fact, the whole smartphone manufacturing sector is pretty much a "Type-A" personality. All the big players throw barbs at each other, some are more effective. Samsung's marketing is definitely on the strong side.
From making fun of
Apple iPhone
customer wait lines to
Super Bowl ads
, Samsung's ads are pretty cut-and-dry. There is no doubt that the company is either making fun of itself or someone else. That is the case here, though we are not sure what the ladies dressed as black ninjas have to convey, along with the goat.
In the end, the model of a man figures out what he must do with what he has available. Not subtle at all.
Thanks Bjorn for the tip!
source:
Samsung
(Iceland)
Recommended Stories