Samsung has the most viral tech ad of the year
26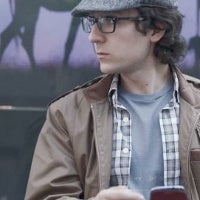 The biggest smartphone launch of the year is without a doubt the Apple iPhone 5, but curiously enough it was not Apple that came up with the most viral ad of the year, it was Samsung. And if you are thinking about the nation's favorite creative barista, you are not far off.
It was one of the Samsung Galaxy S III ads that became tech's most viral commercial of the year, generating an estimated total of more than 70 million views, according to calculations from researchers Visible Measures. This number represents the
"True Reach Views"
and is a combined number from different sources.
Intel and Toshiba's Beauty Inside ad came second and LeBron's Day, a Galaxy Note II commercial - third.
Interestingly, the official iPhone 5 launch video only ranked sixth, generating nearly 18 million views. We have the most viral ads below, so take a look. Which one you like the best?
source:
9to5Google
Samsung has the most viral tech ad of the year