What if Nokia had chosen Android instead of Windows Phone? Here's what some Lumias could have looked like
99+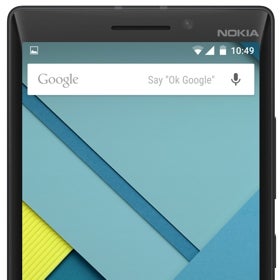 It was February 2011 when Nokia announced that it had chosen Microsoft's Windows Phone as its main smartphone platform. Nokia (and Symbian) fans were stunned, and most of the world was also pretty surprised to hear about the deal. Of course, Nokia was at a point where it definitely needed to change something in its smartphone strategy, because Android and iOS were both making Symbian feel outdated, unwanted, and ultimately ignored by consumers. MeeGo wasn't seen as a viable option for the future, either.
There's a BBC interview (from February 2011) with Stephen Elop - then Nokia's CEO - and Steve Ballmer - ex Microsoft CEO - in which Elop admits that Nokia "spent time with colleagues at Google" to explore the Android ecosystem, while also checking out what Windows Phone had to offer. However, it did not choose Android - because, by doing that, it would have had difficulties "differentiating within that ecosystem" (at least according to Stephen Elop).
So Nokia put its hopes in Windows Phone, saying that, together with Microsoft, it would create smartphones that can stand out from the crowd.
But what if Nokia had chosen Android, and not Microsoft's OS? Did you ever wonder what the Lumia line would have looked like in that case? We've taken the liberty of changing some important Nokia Lumia models a bit, re-imagining them with Android on-board, and we're presenting them below.
Of course, assuming that Nokia had really chosen Android as its new smartphone OS in 2011, its Lumia devices would have probably had different designs. So what we're doing with this article is more like looking at a parallel universe, rather than trying to guess what would have really happened to Nokia had it walked the Android path. Even so, take a look at our Androidified Nokia Lumias and let us know what you think about them.
P.S.: In reality, Nokia did release Android smartphones: the ill-fated Nokia X models from earlier this year. However, these aren't true Android handsets, running a forked version of the OS that's been customized with Microsoft features and services.
P.S. 2: Nokia is no longer involved in the phone making business, as Microsoft bought its devices and services unit in April.