What do you think about the Apple Watch Series 4?
43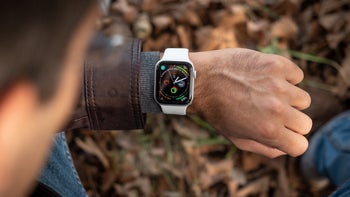 The new Apple Watch is out and it's pretty awesome. Apple increased the body size by a bit but also reduced the bezels, giving the Watch a new, modernized look. Additionally, it improved on it with an actual ECG monitor (FDA-approved at that), a new Taptic engine feedback for when you are rotating the crown, a new S4 chip, which improves performance, and new loudspeakers that are much more audible than before.
You can check our review of the Apple Watch Series 4 below, but here's a spoiler: it's pretty much the best smartwatch you can get right now. Yes, the Samsung Galaxy Watch is a close second, but has a bit of catching up to do.
But hey, we are on the Internet, and it's full of opinions. Let's get yours — do you like the Apple Watch Series 4?