Westworld game publisher Warner Bros. hit with lawsuit for ripping off Fallout Shelter
3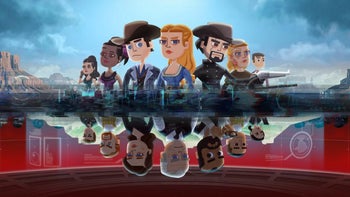 The official Westworld mobile game
made its debut on Android and iOS devices
a few days ago and the publisher behinds, Warner Bros. already has problems. Bethesda, another important published and developer in the gaming industry, has just filed a lawsuit against Warner Bros. for blatantly copying its smash it Fallout Shelter.
According to Bethesda, the developer of the Westworld mobile game, Behaviour Interactive uses "
the same copyrighted computer code created for Fallout Shelter
" and to support its statement it says that a bug that was present in an early version of Fallout Shelter ironically appears in Westworld as well.
Moreover, Bethesda claims that Warner Bros. and Behaviour Interactive have "
copied Fallout Shelter's features and then made cosmetic modifications for Westworld's western theme
."
For those who don't know, Behaviour Interactive is
the same company that co-created Fallout Shelter
, so Bethesda says the developer "
breached its contract and utilized its restricted access to Bethesda's intellectual property, including Bethesda's copyrighted code, trade secrets, and other rights
."
In the suit, Bethesda offers many examples of ripped-off gameplay features like "
cartoonish 2D characters in a 3D environment
" along with the underground multi-room facilities that players must manage, which are present in both Fallout Shelter and Westworld games.
Apparently, Behaviour Interactive used copyrighted code to reduce costs and compress the development timeline to bring
Westworld
faster to the market, Bethesda claims. The owner of the Fallout franchise seeks a jury trial and damages for copyright infringement, breach of contract and misappropriating trade secrets.