Fallout Shelter is now available on Android, bottle caps are still not an accepted currency for IAPs
12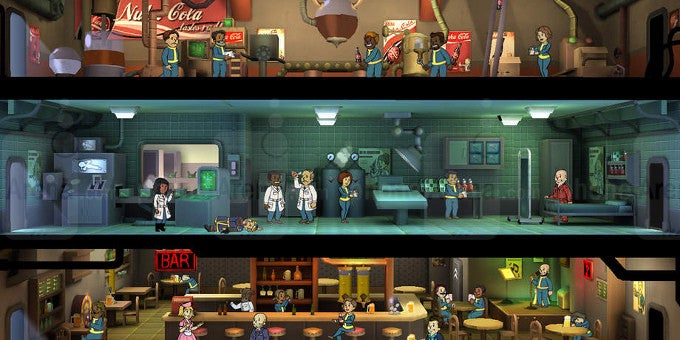 Roughly two months after it hit the App Store, Bethesda's first mobile game to, Fallout Shelter, is now out on Android at long last. As a reminder, it's a tie-in game for the wildly-anticipated Fallout 4 PC game, which is expected to be released on November 10.
While Fallout Shelter's gameplay has very little to do with the one of the actual game, it quickly became extremely popular, climbing to the
top of the charts on iTunes
.
The game is set in Fallout universe, a barren and equally dangerous wasteland that is currently recovering from a nuclear winter. Fallout Shelter puts you in the shoes of the commander of a nuclear vault, where you will be the "architect" designing the layout of your vault, managing the inhabitants, providing them with the necessary weapons and tools for survival in the harsh conditions, and just as all Fallout fans might expect, collect bottle caps, the currency in the Fallout series.
The game is available for free and offers some in-app purchases, but thankfully, these are not limiting the gameplay in any way.