Watch what happens when you dare text from the front row at Slipknot's metal show
9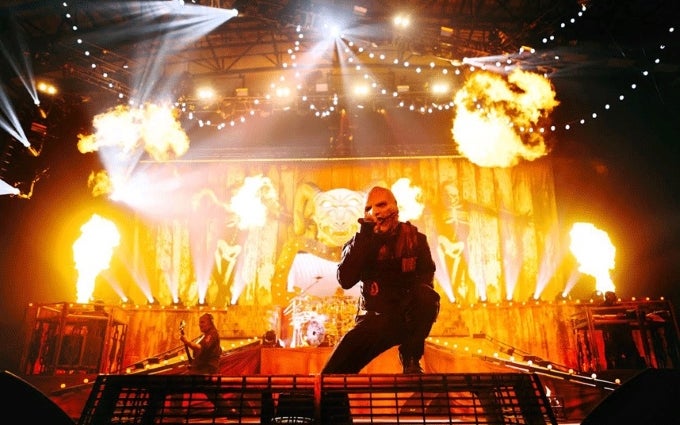 A lot has been said and written about concertgoers distracting themselves with their smartphones, instead of enjoying the live show with all of their senses. It's hard to find the rationale in this "practice", considering most of them have paid for tickets, travel, and are (presumably) rabid fans of the performers – surely, texting or checking their Facebook feed, instead of immersing themselves in the on-stage mayhem seems confusing on every level. But to each their own, right?
Not quite. Corey Taylor – frontman of the prominent American metal band Slipknot – has no such tolerance. At a recent show, someone captured a short, but amusing video of Taylor unabashedly knocking off the phone from a fan's hands, as the latter was totally carried away texting in the front row.
After the show, Taylor tweeted that the distracted fan admitted to learning his lesson, and that the two
"laughed together"
about the accident. Previously, the singer has openly voiced his displeasure with concertgoers and random people letting smartphones occupy their attention when they shouldn't. He once told the WRIF radio station:
"So many people have their faces glued to their phones and they're not paying attention, I point and laugh anytime I see somebody trip walking down the street... get off your phones and pay attention to what you're doing!"
Indeed, this is the kind of irresponsible behavior that, sadly, doesn't just lead to
darkly humorous accidents
, but to
car crashes
and
tragic deaths by selfie
, too.
Taylor also believes that fans who hold their phones in the air and film entire shows
"are not enjoying the show."
"You're gonna come down there and film it, but you're not gonna enjoy it? People need to unplug and realize that they're missing their lives!"
- he added.
The footage is available below. Do you agree with the Slipknot singer's opinion? Tell us in the comments below!
July 10, 2016