Sprint unveils car crash sculpture in Miami to scare those who text and drive
10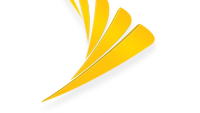 Downtown Miami is now the home of a new sculpture courtesy of Sprint. Locating this artwork at 1200 Brickell Avenue, you might think that the nation's fourth largest carrier would create something that rallies South Florida around one of its legendary heroes. Perhaps a statue of Hall of Fame QB Dan Marino, or NBA superstar Dwayne Wade, or even Mr. 305 himself, Pitbull.
Instead, Sprint created a sculpture called "The Last Emoji," which was made from a crashed car taken from the junk heap. The idea behind the artwork is to scare off drivers who like to text and drive. Sprint is hoping that those in the vicinity of the sculpture take a picture or selfie with it and post the snapshot on social media using the hashtag #SprintDriveSafe.
The carrier is doing its part to reduce deaths and injuries due to distracted driving with its free "Drive First" app which will lock a handset automatically when the vehicle the phone is in reaches speeds of 10mph. At the same time, calls go directly to voice mail and notifications for text and email messages are turned off. A pre-written message tells those trying to contact the person that he is on the road. There are two buttons that can quickly override the app.
"According to a March 2016 report from the CDC, eight people are killed and 1,161 injured every day in the U.S. due to distracted driving. By placing a sculpture that incorporates a powerful and significant message using the new language of mobile such as an emoji, we hope to remind our community that when using their phones while driving they are not only risking their own lives but the lives of others. No text is that urgent." -Claudio Hidalgo, regional president, Sprint
Last year in Florida, 45,000 crashes took place because of distracted driving. 200 of those incidents resulted in fatalities.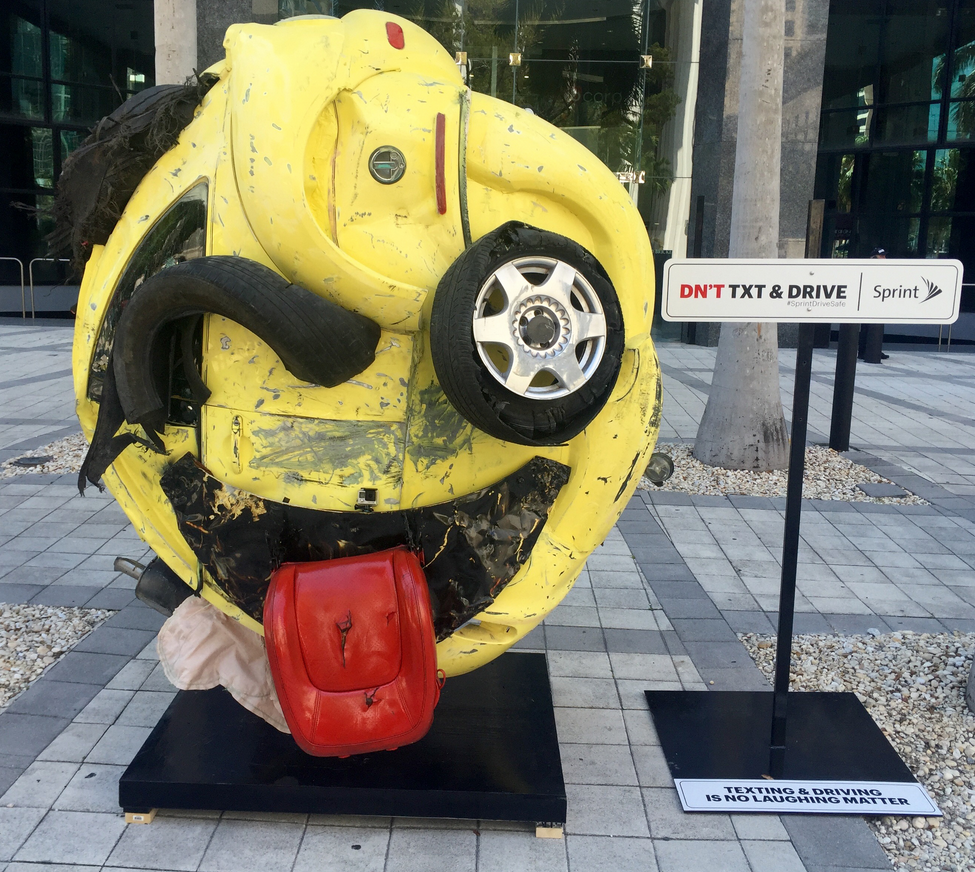 Sprint's new sculpture is supposed to make you think twice about texting and driving
source:
Sprint