Watch Xperia Z3 with Snapdragon 801 outrun the throttled Z4/Z3+ with Snapdragon 810
28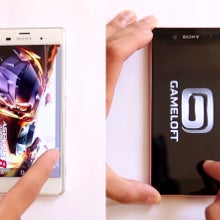 In line with the times,
Sony admitted
some heat management issues with the newest Snapdragon 810 chipset in the
Xperia Z3+
/
Z4
handset, and certain Japanese carrier shops even
put up advice how to deal with the issue
. Sony is working hard on a
software update
that will allegedly
address the heat management troubles
, perhaps introducing some kind of more aggressive thermal throttling, which would diminish the peak performance, but still leave enough power for the phone to blaze through any task - it's Snapdragon 810, after all.
This thermal throttling, however, might mean that your fresh Xperia Z3+/Z4 handset, could have performance equal to, or only slightly better than its Z3 predecessor. Don't believe us? Well, just take a look at the video below, which compares both synthetic benchmark results, where the Z4 has a slight
edge
over the Z3, and real world performance in terms of loading times and the like, where the Z3 often matches or even beats its successor. The video is in Vietnamese, but the drift is pretty self-explanatory.