Was the Samsung Nexus S 86'd and replaced with a dual-core model?
5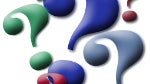 We recently
reported
that the Samsung Nexus S, also known as the Google Nexus Two, was delayed due to serious hardware issues. Speculation is now growing that the real reason behind the delay is that the Korean manufacturer, which had basically delivered an overclocked Samsung Galaxy S as the new handset, decided that with the phone competing with some Tegra 2 powered models starting next year, the Samsung Nexus S also had to have a dual-core processor. That is all well and good, but because the handset had already been committed to Gingerbread, and Android 2.3 was not optimized for dual-core, Samsung had to delay the model. According to some reports, the new model is already in the hands of testers.
Based on anonymous sources (are there any other kind?) who talked with the crew at Android and Me, Best Buy was supposed to launch the phone yesterday and when employees of the big box retailer found information related to the phone on their computer,
they had briefly leaked it
but because the model was scrapped, it was removed from Best Buy's systems. According to Android and Me, the picture of the Samsung Nexus S released yesterday (see below) was photoshopped to include the Google logo on the back. Just like the original Google Nexus One, the first versions of the phone were handed out to Google employees and did not include the company's name on the back. Their theory is that Samsung was the source of the doctored photographs which were leaked to keep the "buzz" going.
Google was thrown for a loop by Samsung's decision to upgrade to a dual-core processor. The Mountain View based firm had been ready to introduce Android 2.3 and had even made a big deal about moving the giant Gingerbread man to the Googleplex, as we had
showed you
. So the Gingerbread team has supposedly been called back to make the software work on a dual-core phone. Honeycomb, Android 3.0, does work with dual-core hardware, but it is optimized for tablets.
Google wants to release an Android 2.3 handset this year before the dual-core craze takes over. They are working hard on making this a reality. In the meantime, there is a delay and while it is apparently not the serious hardware issue that was first reported, it is a hurdle that needs to be jumped over if the Samsung Nexus S is to see the light of day this year.
source:
AndroidandMe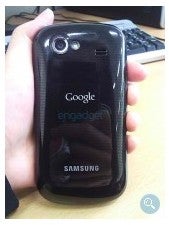 Is the "Google" logo photoshopped on this picture of the Samsung Nexus S?
Recommended Stories