Nexus Two having hardware problems, forcing a delay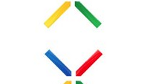 Samsung is said to have run across some serious problems with the hardware of the Nexus Two. Google once again is planning to offer a device that is plain vanilla Android, this time version 2.3 known as Gingerbread. The Nexus One also offered a stock version of Android 2.1, but that model was built by HTC and Google's agenda was to change the way Americans purchased their cell phones by selecting the handset first and then picking the carrier to connect to the phone. The experiment failed and the lack of carrier advertising combined with the inability of shoppers to actually touch the phone before buying it from Google held back sales. It is not known exactly what the Mountain View based company has in mind this time around.
There is some talk that the Nexus Two will be a stock Android 2.3 loaded version of the Samsung Galaxy S. An introduction date and launch date have not been even guessed at, and the problems with the hardware will cause a delay. Some had been predicting that Samsung would introduce the phone at its November 8th press event on Monday and follow up with a launch on Thursday, but that now seems to be out of the question.
With the holiday season upon us, this would seem like a good time for the N-Two to be released, but at the same time, there is a large number of Android flavored models and tablets that will be launched between now and the end of the year, so perhaps delaying the Nexus Two might turn out to be the best thing for Samsung and Google.
source:
TeleCrunch
Recommended Stories