Was it RIM who put the kibosh on the BlackBerry Storm Refresh?

Late last month, while discussing a leaked version of Verizon's roadmap, we
passed along the bad news
that the carrier had apparently canceled the BlackBerry Storm3 9570 Refresh. No reason had been mentioned for the cause of the cancellation.
Now, BBLeaks is reporting that the decision to 86 the BlackBerry Storm3 9570 Refresh came not from the carrier, but from RIM itself. One source, a developer, said that he was told , "Thank you for your hard work and diligence in preparing your application to support the upcoming hardware refresh of the BlackBerry Storm smartphone (model number 9570, code name Ro27). Regrettably, RIM has decided not to pursue this device further and has ended the program."
The source continues that he was told in this reply that the new BlackBerry 6 OS will be making its way to other 'Berry devices on Verizon, like the BlackBerry Bold 9650 and the BlackBerry Curve 9330.
If this is the end of the BlackBerry Storm franchise, it is a sad end to a smartphone line that had so much promise. Despite being launched half baked, the first-gen BlackBerry Storm 9530 rang up the cash register quite often for Verizon. Remember, this was Big Red's flagship model until the Motorola DROID was launched.
RIM BlackBerry Storm 2.5 Preliminary Specifications
source:
BBLeaks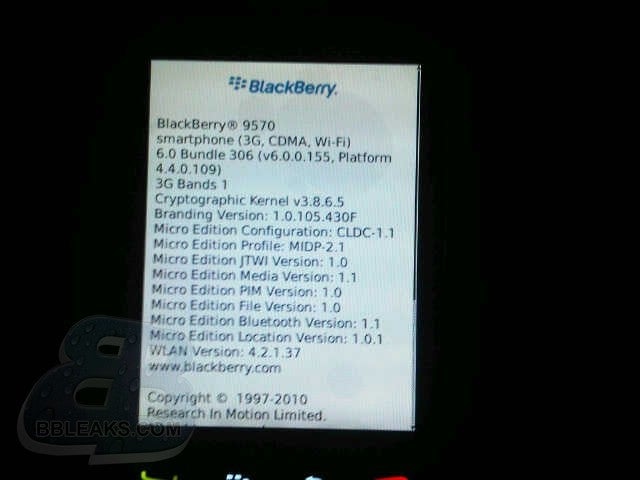 Information on a 'Berry that might never be