Ohio Supreme Court rules warrant needed before cops can search cellphones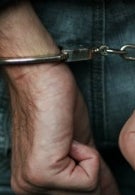 According to the Ohio Supreme Court, the police cannot grab your cellphone and go through it, looking for evidence. No other State Supreme Court has ever ruled on whether cellphones fall under the Fourth Amendment to the constitution that protects Americans against unreasonable searches and seizures, and the Federal Supreme Court also has never taken up the issue. The 4-3 ruling reverses the 2nd District Court of Appeals and presents Antwaun Smith with a legal victory after being arrested on drug-related charges. Mr. Smith had responded to a call on his cellphone made by a crack dealer who was a police informant.
Smith's phone was grabbed by police when he was placed into a cruiser and incriminating pictures were found along with proof of calls between Smith and the crack dealer. He was charged with possession of cocaine, selling cocaine, tampering with evidence and two counts of possessing criminal tools. He was convicted on all counts and sentenced to 12 years in prison. He subsequently appealed, but the trial court action was affirmed. The State Supreme Court decision ruled that the lower courts did not take into account the new technologies of the modern cellphone. Justice Judith Lanzinger, writing for the majority, said that a person has a high expectation of privacy over the personal data that can be stored in today's cellphone. In the dissenting opinion, Judge Robert Cupp said that the majority was "needlessly theorizing" about the capabilities of today's mobile phones rather thanfollowing similar decisions that found police officers can searchclosed containers without a warrant.
source:
TheRegister