California police cannot browse through cellphones during arrest without a warrant, new law states
18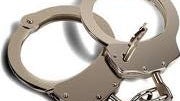 Back in January, a ruling of the California Supreme Court
empowered police officers to freely search your phone
for evidence should you get arrested on the territory of the state. Since neither a warrant was needed for the authorities to browse through your handset, nor it was a requirement for the potential evidence to be relevant to the case, the ruling was quickly opposed due to concerns that it was in conflict with people's constitutional rights.
Things, however, changed this week after a new California law effectively overrode the January ruling. From now on,
law-enforcement officers in the state will be required to obtain a warrant
before searching any
"portable electronic devices"
belonging to anyone placed under arrest. And before obtaining a search warrant, authorities will need to provide a solid reason for believing that evidence may indeed be present on an arrestee's mobile phone, tablet, thumb drive, or whatever gizmo happens to be in their pockets at the time of arrest.
Now, before you say that the new law would make it much easier for a criminal to get away with their mischief by destroying any digitally stored evidence, this isn't exactly the case. Keep in mind that
a mobile phone may still be confiscated
without being searched, or at least not until the needed permission is obtained, of course.
Do you agree with the new law, or you'd much rather let officers have the power to search the phones of whoever they arrest? Feel free to share your opinion in the comments below.
Recommended Stories