WWDC 2021: everything new Apple announced
11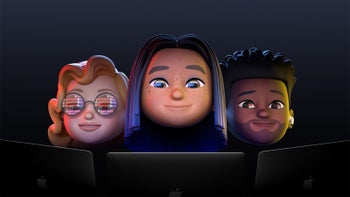 Apple's biggest software event, WWDC 2021, has just wrapped up and the company announced a bunch of changes to all of its operating systems and... no new hardware. So for those of you waiting for new Macbooks, well... probably later on.
But even with no new devices, WWDC 2021 brought many exciting new changes with the highlights being new Notification Settings and Focus modes to help you easily switch between work, personal life and to just not get overwhelmed with notifications. Plus, you have much improved multitasking on iPad, as well as a few welcome improvements to watchOS such as a new Reflective mode in the Breathe app, as well as new workouts and health metrics.
And while many were expecting a brand new homeOS, that did not actually happen with Apple only announcing a few
new features for the Home app
instead.
There are lots of other new features in-between those major announcements, so read on below for our recap of everything new announced at WWDC 2021!
Notification Summary | Focus Modes | App Privacy Report | Updated Weather, Maps, Wallet | Complete overhaul of Safari | Spotlight Search improvements | Facetime gets Portrait mode and link sharing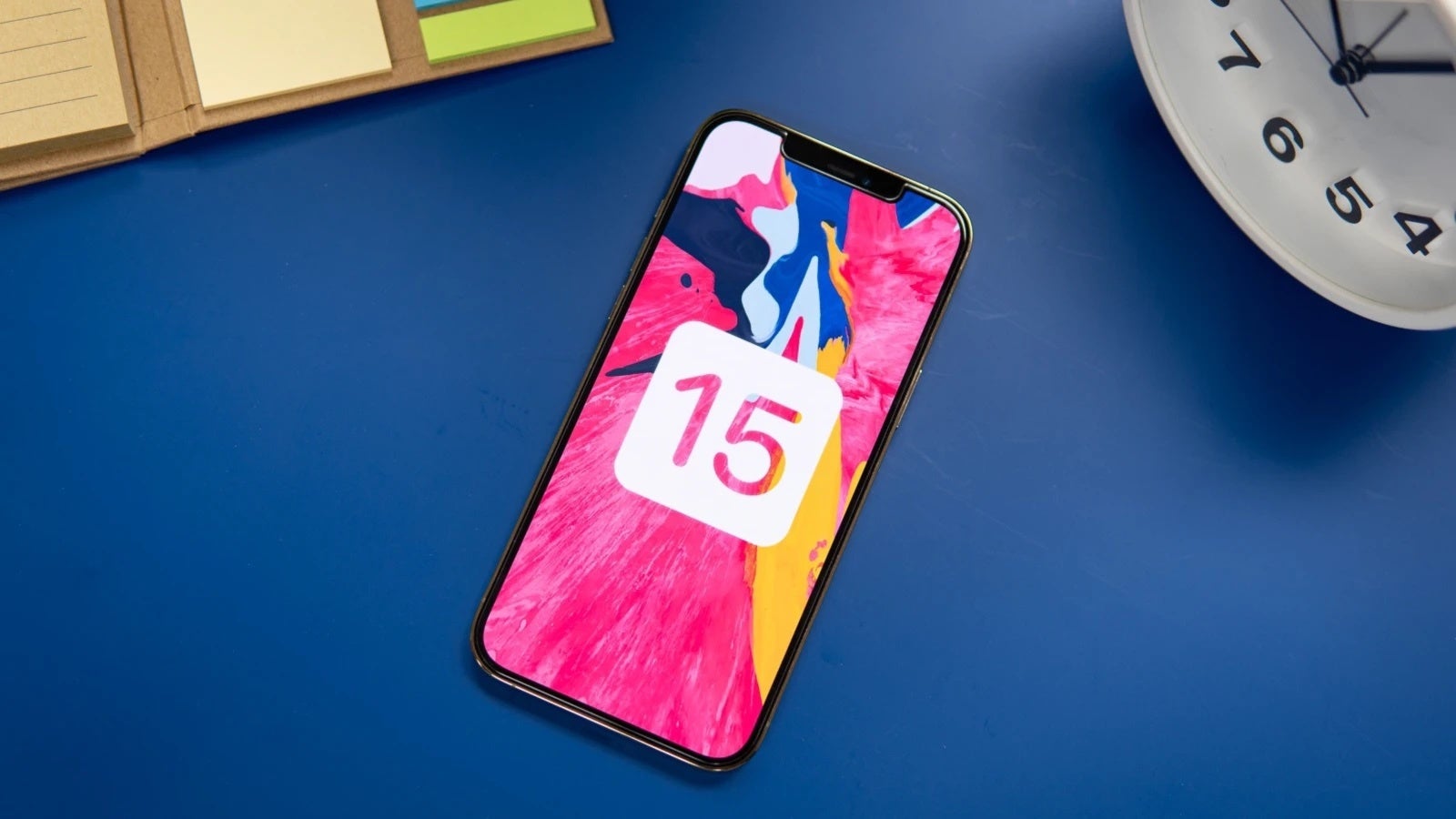 After last year's big iOS 14 reveal with widgets and the App Library,
iOS 15
did not quite feel like an overhaul, but with a big redesign to the way iOS handles notifications, it will be something that will surely affect millions and help users see their important notifications first and filter out less important notifications easier. Plus, Apple being Apple, we now get further improvements and privacy guarantees.
Here is everything new in iOS 15:
Notification settings and Notification Summary
The big change in notification settings in iOS 15 starts from the way notifications look: you will now see a small photo to each notification from a contact plus you get larger icons for apps, so you can easily tell which one is important with just a glance.
Apple also introduces a new feature called
Notification Summary
, where it groups all your non-essential notifications and instead of seeing them appear in real time and constantly keep you distracted, you will be able to set times when they will appear grouped in this summary.
It's important to know that messages and other important notifications won't be part of that, so you won't miss out on the important stuff. You will be then able to set a time to receive that Notification Summary, you can see it early in the morning or in the evening, whatever you prefer.
Focus modes
The other big change related to notifications is something Apple calls "Focus". This is basically a custom mode with custom settings that will further filter out notifications. You can set a Work Focus when you're at work, or furthermore, you can tell your iPhone to automatically switch to a Fitness Focus when you arrive at your gym location.
Apple showed four pre-set Focus modes as a suggestion: you can have the regular Do Not Disturb mode, a Personal focus mode, a Work focus, and a Sleep focus. And in a typical Apple fashion, all of those Focus modes are supported across devices, so if you set one device, it will sync with all other Apple devices automatically. You will be able to see your current focus icon right on your lockscreen, and it will also appear in the Control Center with more detailed options available in the Settings app.
Last but not least, focus modes will conveniently appear in other apps, so for example if you are in a DND focus, someone writing you in Messages will see that you have notifications silenced currently, so they will know you may not be able to respond immediately. If they have something important, however, there will be a way to ping you that something urgent has come in.
App Privacy Report
Apple continues the work on privacy that it begun in iOS 14.5 with the new App Privacy Report. This is a one-stop shop where you can see how often apps use the permission you've granted them and what external services are these apps communicating with. This way, you can see if a certain app is actually checking your location too often and sending it to other services, and it is a big step towards better transparency of how your personal data is getting used.
Redesigned Weather, Maps and Wallet apps
Three of the signature iOS apps are getting a big redesign in iOS 15.
The
Weather app in iOS 15
is getting more powerful with new and prettier layouts that change depending on conditions and come with improved graphics. These completely redesigned gorgeous backgrounds will now more accurately represent sun position and precipitation. Plus, you get a hourly updates on precipitation and current conditions, as well as a new, full screen maps and radar view with air quality information.
The Maps app is getting another big update with more details for many major cities in the US, but probably even more importantly with a closer look while driving with a 3D visualization of complex intersection and information for drivers that can now see and understand lanes, and see bus and taxi lanes as well right on their screen. You also get big improvements for transit riders that make it easier to find nearby stations, and also keep track of your journey on your Apple Watch, plus reminders to disembark when you get close to your destination. This update is also coming to CarPlay later this year.
Finally, the Wallet app is getting a cool new feature: you will be able to use to unlock your home and this will work with major brands of smart locks. Neat!
Better Spotlight Search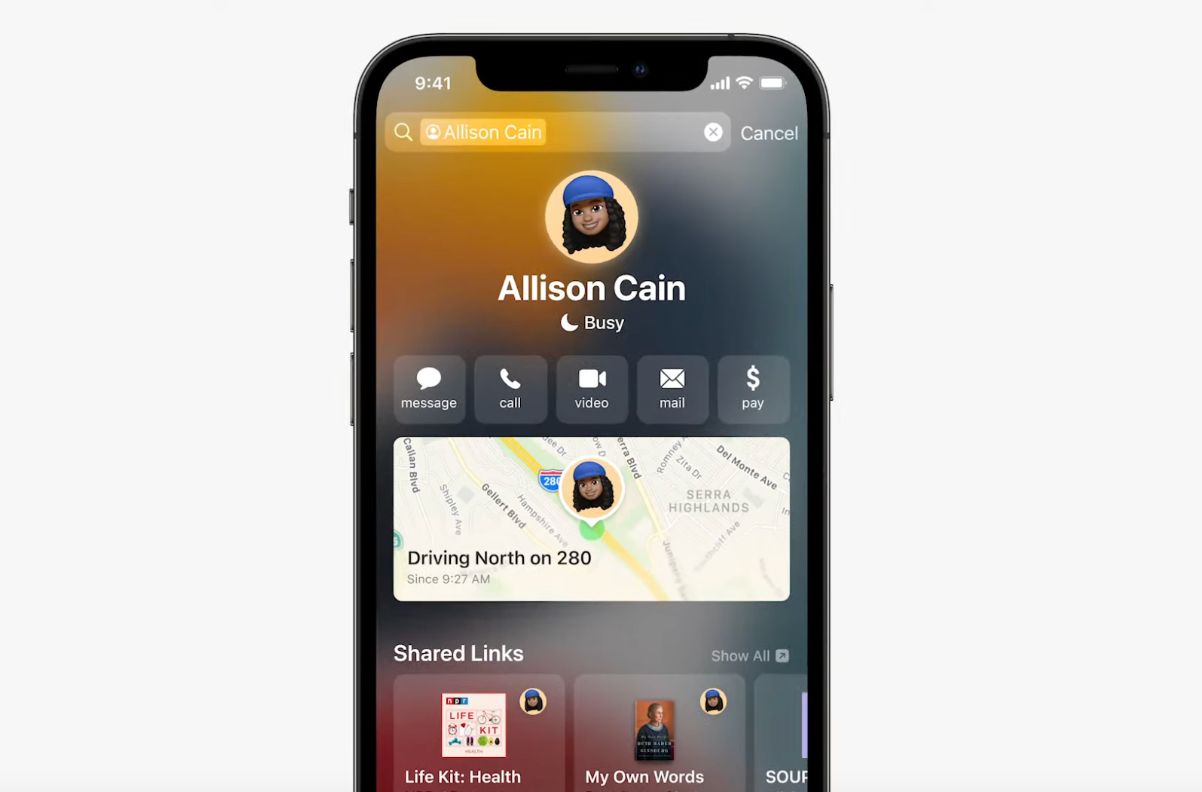 Apple is leveraging the power of machine learning to give you a way more detailed spotlight search.
Now, contacts are getting a much more detailed view where you can see recent messages, shared files and photos, and other information.
Health app: shared data in the family
Apple is improving the Health app with new features and you can now see the health data of a kid or an aging parent, and get a notification if a dangerous condition like an elevated heart rate appears, so you can give them a call right away.
Also, a new Walking Steadiness feature uses the data from sensors on an iPhone to determine whether the gate of an elderly person is worsening. This data could be essential in starting an exercise program and prevent a fall in the future.
FaceTime
First, in calls Apple brings a feature called Spatial Audio that makes voices sound more natural and spread out as if coming from a real room. Another new features Voice Isolation blocks out ambient noise and prioritizes your voice for those noisy environments, and if you want all sound to come you can enable another mode called Wide Spectrum, where it picks up your voice AND everything around you.
You get a new Grid View in video, where people appear in a same size tile, so you can view everyone easily.
Our personal favorite however has got to be portrait mode in calls, where your background gets blurred much like in the Portrait Mode in the camera app.

Also, you can now schedule your FaceTime calls: you can generate a link and then send the link via message, WhatsApp, or even make an event so everyone know where and when. And yes, users with Windows and Android can also join in calls via a web interface.

Finally, you can also now share music or videos via FaceTime with SharePlay. For example, as you talk about a new album, while you are on a call, you can open Apple Music and play the music and everyone on the call will start hearing high-quality music from their app. You can do the same with a streaming app, and you also get a picture-in-picture mode and screen sharing so you can play tech support for your parents for example.

iMessage
Is iMessage coming to Android? Nope, not really. But you probably shouldn't have hoped for that in the first place.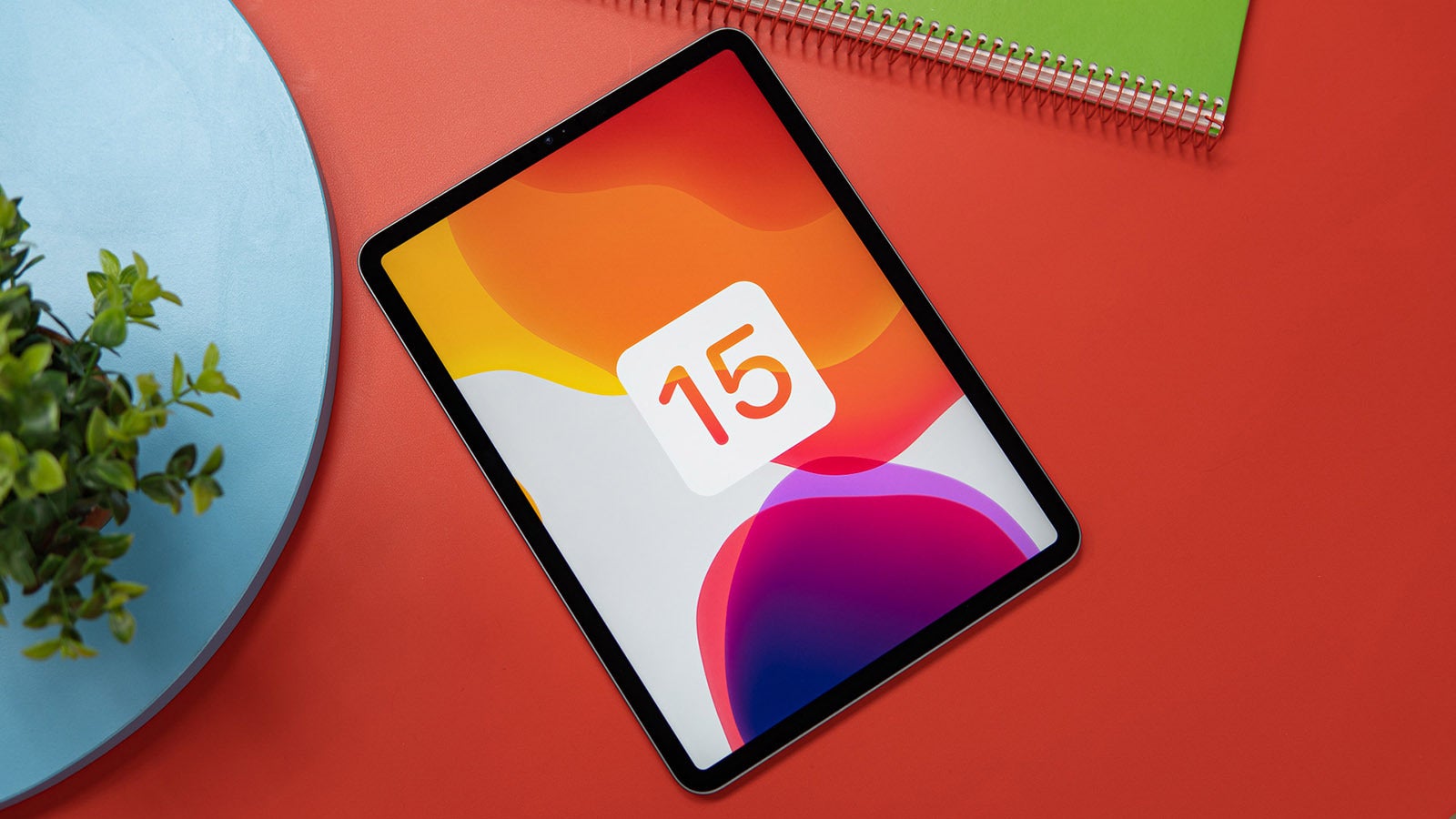 Apple split up iOS for iPad into the separate iPadOS two years ago, in 2019, to emphasize the advanced multitasking capabilities on the iPad, and with the M1 chip on the latest iPad Pros many people are wondering whether we will see support for true professional apps like Final Cut Pro and Logic on the iPad. Well, that did not happen, but Apple improved multitasking a ton. So here is what's new in
iPadOS 15
.
Redesigned Home Screen for iPad
The current home screen on iPads is a weird concoction between iOS and some other ideas, and it finallys change to a more useful state.
With iPadOS 15, Apple allows users to place widgets in any part of the screen rather than just on the Today View column on the left side as before. With a new extra large widgets size, perfect for iPads, you can have a much more immersive home screen experience.
Multitasking improvements
First, you get a brand new button at the top of your apps. Tap on it and it reveals the Multitasking menu where you can easily create a Split view for example. With the two apps side by side, you simply swipe down on one of the apps to replace it with a different one.
At the bottom of the screen, a new Shelf features gives users easy access to all open split view combinations which is great. And you can also easily create split view combinations straight from the multitasking menu.

Last but not least, new keyboards shortcuts allow you to easily multitask on the iPad.
Other tweaks
A few of the changes we mentioned in the iOS section above, like the better privacy controls will also make their way to iPadOS.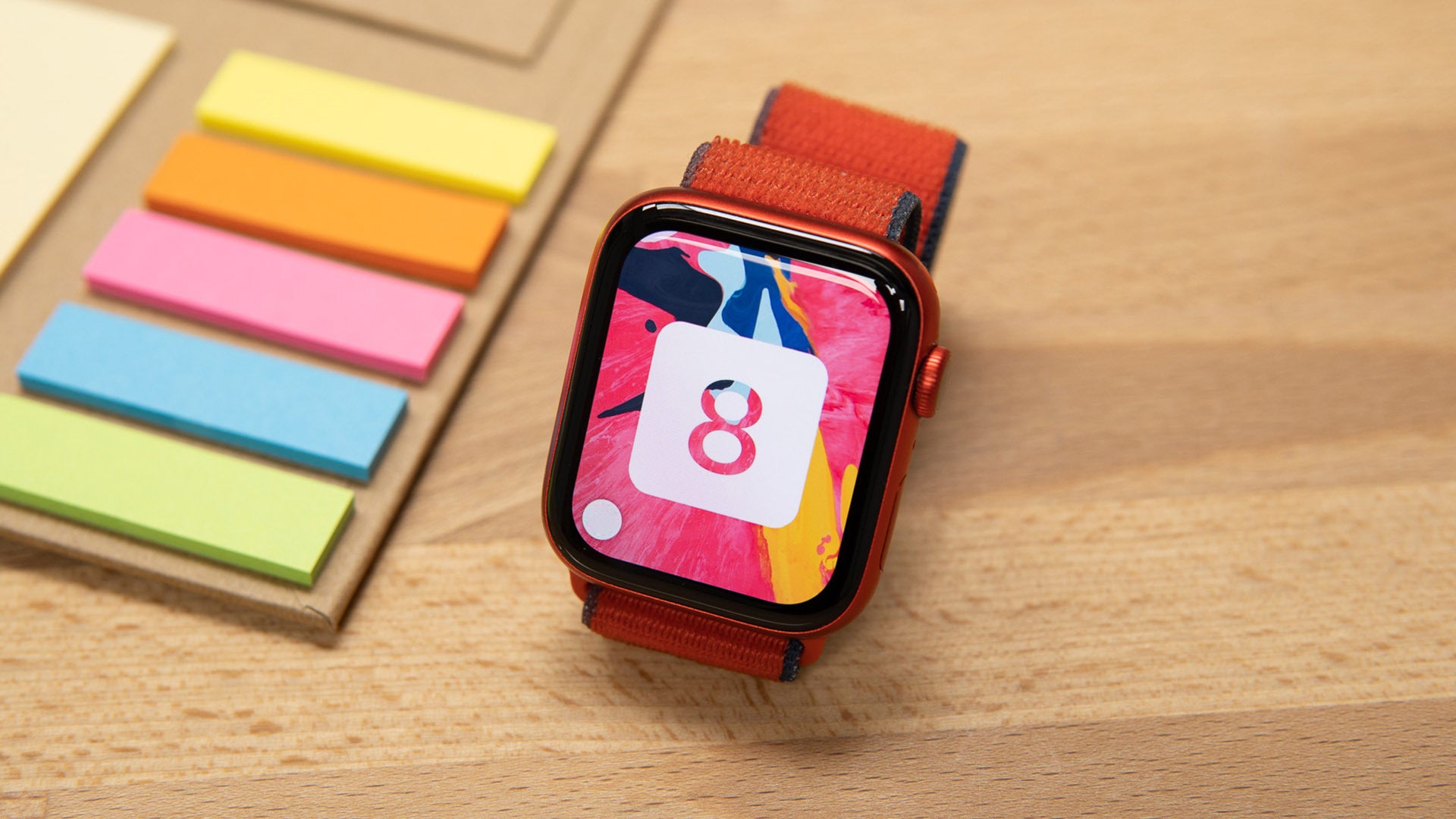 Apple has been perfecting its watchOS operating system, and its newest version,
watchOS 8
comes with new data about how you sleep, new ways for relaxing breathing and new workouts.
Photos Watchface redesign
Apple said that the Photos watchface is the most popular one on the Apple Watch and it's getting reinvented. So the new Portraits Watchface, takes photos from your iPhone and uses machine learning to create a multilayered photo with depth. For example, you can flick your wrist and see that photo, and then you can turn the digital crown and see the face of your favorite person or pet enlarge.
Reply with GIFs
Yes, you can send a quick humorous reply using a GIF on the Apple Watch, you can search for the perfect GIF in a new section as you reply to messages from your wrist.
New version of Breathe app
The current version of the Breathe app is a great way to relax and it proactively reminds you take a minute or two for deep breathing throughout the day, and now with watchOS 8, you get a richer experience with mindful quotes that you can read and reflect on as your breathe.
Sleep app
Here, you get a new Respiratory Rate metric. This metric typically stays constant, but tracking it may reveal a sudden change that may indicate a shift in your overall wellness.
Workouts
You get two new workout types: Tai Chi and Pilates. Additionally, Fitness+ is introducing new workouts with 7 workouts with famous trainer Jeanette Jenkins.
Apple also announced a bunch of updates for AirPods, mostly improving on already existing features.
The newly announced Conversation Boost uses the AirPods' built-in mics and tries to boost voice frequencies while drowning out ambient sound. We've had Siri read out iMessages for us directly into our AirPods for a while now. iOS 15 will take this concept further with "Announce Notifications". It does pretty much what it says on the tin — your hands are busy, but your AirPods are in your ears.
AirPods Pro and AirPods Max have an U1 chip inside them. Sound familiar? That's the ultra-wideband chip that lets the new AirTags work their magic in letting you find the precise location of your items.
MacOS 12 Monterey
Apple unveiled that the new version of macOS will be called Monterey and it comes as the successor to Big Sur, which was a big visual redesign. The most impressive new feature has got to be Universal Control, which allows you to use the trackpad on your Macbook to control and even drag and drop items from an iPad or an iMac.
Apple is also bringing the powerful and easy to use Shortcuts app from iOS devices to the Mac, and while this will be a multi-year transition from Automator, it's one feature that makes a lot of sense on Macs.
There are also changes to Safari with tab grouping that make it much easier to organize your browsing, and the toolbar is now simplified and with less clutter.
Also, the Notes application is becoming more powerful with support for tags and you can also now mention people. A new Quick Note feature allows you to jot down something on the fly without much structure and stands out with its ease of use.
And yes, the Focus feature from iPhones automatically gets transferred to your Mac, so you get less intrusive notifications.