WSJ: Verizon offers $1.5 billion for Clearwire's spectrum license leases in major markets
9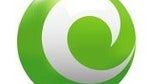 As if the three way love triangle between
Dish Network
,
Sprint
and
Clearwire
couldn't get more complicated, a third party bid of $1.5 billion for Clearwire's spectrum licenses in major markets now makes this an extremely complicated situation. For those who missed it, earlier this morning
Dish Network offered to buy Sprint for $25.5 billion
.
Dish already has an offer on the table to buy the shares of network wholesaler Clearwire
not owned by Sprint for $3.30 a share. With a majority of the stock already in hand,
Sprint's $2.97 a share bid for Clearwire
was pretty much assured to be a winner. And with a deal between Clearwire and Sprint that
allowed the network wholesaler to draw down $800 million from the carrier
in the form of debt convertible into more Clearwire stock, Dish had all but bowed out of the Clearwire picture. That is, until Monday when Dish Network offered $25.5 billion to buy Sprint, and apparently Clearwire.
But a mysterious third party only called
"Party J"
and assumed to be Verizon by the WSJ, has offered $1.5 billion to buy spectrum leases owned by Clearwire in major markets. The $1.5 billion that the network wholesaler would receive in the deal would be lowered by the amount it currently pays for the leases, which sources say could be a substantial figure. Sprint, which owns more than 50% of Clearwire could put the kibosh on the offer. Meanwhile, the latter firm said that if no deal is completed, it could face bankruptcy.
And all of this now has to fit into Dish Network's $25.5 billion bid for Sprint, which trumps the offer from Japan's Softbank to purchase 70% of the nation's third largest carrier for $20 billion. And you think balancing your checkbook is hard work?
source:
WSJ