WP7 sales are slowing, but AT&T remains confident
4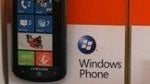 We all know that
Microsoft
has their work cut out for them with the Windows Phone 7 OS. They are fighting years of negative image, thanks to Windows Mobile's waning popularity, and poor customer feedback.
Early sales
have shown the OS doing fairly well, with an unofficial report of 40,000 units. To get a more ground-level perspective,
The Boy Genius Report
surveyed local AT&T stores to get their impressions.
The survey includes 15
retail stores
from New York, Miami, and Chicago. The stores all seemed to indicate that they had nearly sold out of their initial supplies, but their actual numbers were mixed. One store said that they "only have sold 1 since it came out; almost no interest." Another echoed their response, saying that "they are not flying off the shelves, people are being super cautious." These responses might be based on the locations' demographics, or it might be consumers waiting to see what else the holiday season brings to market.
Other stores reported better figures. One such store said that they had sold "between 10-15; Samsung seems more popular than the HTC model." The preference for the
Samsung Focus
over the
HTC Surround
was echoed by more stores, who cited the Super AMOLED screen as the deciding factor.
The responses, which were largely lackluster, seem to conflict with AT&T's impressions of their retail progress. Spokesperson Mark Siegel said that AT&T was "encouraged" by early sales. This is in part due to the fact that Microsoft and AT&T haven't expected an
iPhone-like launch
of millions of units. They are instead counting on a gradual improvement in reputation, and then an increase in sales. As more consumers get their hands on a WP7 device, or those of their friends, they'll see that Windows Phone 7 is certainly worth consideration.
source:
BoyGeniusReport
via
Electronista
Recommended Stories