40 000 Windows Phone 7 handsets sold at launch?
7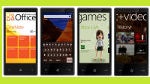 Four Windows Phone 7 handsets were launched
on November 8
-
HTC Surround
(AT&T), the
Samsung Focus
(AT&T) and the
HTC HD7
(T-Mobile), as well as the
Dell Venue Pro
, which you can order straight from Microsoft's stores. Sales were calculated at 40 000 – a figure that falls far short compared to what Google and Apple are reporting – 200 000 and 270 000 phones activated per day respectively.
Of course, it's very early days for the new Microsoft mobile OS. After all, Rome wasn't build in a day and it's naive to expect that Windows Phone 7 will become a world-beater for a week or two, especially if we take into account how strong its rivals are. Moreover, sales may be hampered by hardware shortages, similar to what we have seen with the Super AMOLED displays.
There is no official word on the subject by Microsoft, while AT&T spokeswoman said that:
"Windows Phone 7 handsets are already receiving strong interest from our customers right out of the gate."
That's consistent with what we have heard from Europe, where
Orange was reporting shortages
. Furthermore, Nielsen analyst Roger Entner thinks that we will have to wait until Christmas to make any conclusions on the sales:
"It's early in the game and not every product surges right out of the starting blocks. The first Android phone was not a big seller at T-Mobile. We'll see what happens with Black Friday sales."
Only time can reveal whether Windows Phone 7 is heading to glory or oblivion, but what are your first impressions of the newly released handsets?
source:
TheStreet
Recommended Stories