Backdoors found in Huawei networking equipment
39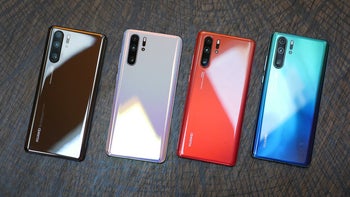 In 2012,
a U.S. Congressional committee called Huawei and ZTE national security threats
, and things have gone downhill ever since. The U.S. has warned its allies not to allow Huawei networking equipment to be used to build out 5G networks. So far countries like the U.S., Australia, Japan, and New Zealand have banned carriers from sourcing Huawei gear. Why? Because the laws in China allow the ruling communist government to demand that tech firms gather intelligence on its behalf.
Despite denials from Huawei executives and its founder
, the U.S. believes that the company's phones and equipment carry a backdoor that sends or will send private consumer and corporate data to Beijing.
Huawei supporters always ask to see the evidence to support the theory that the company has designed backdoors into its phones and networking equipment. And sure enough,
Bloomberg reports
that European telecom giant Vodafone had found such backdoors in Huawei equipment going back a few years. Bloomberg took a look at Vodafone documents from 2009 and 2011 and learned that Vodafone requested that backdoors be removed from Huawei home internet routers and parts of its network that transmit internet data over optical fiber. The internal documents prepared by Vodafone and read by Bloomberg said that the backdoors discovered could have allowed a third party to have access to a Vodafone customer's PC and home internet network. The equipment with the vulnerabilities was earmarked for Vodafone's Italian operations.
UPDATE:
Vodafone is denying Bloomberg's report, and has released the following statement: "Bloomberg is incorrect in saying that this 'could have given Huawei unauthorised access to the carrier's fixed-line network in Italy. In addition, we have no evidence of any unauthorised access. This was nothing more than a failure to remove a diagnostic function after development. The issues were identified by independent security testing, initiated by Vodafone as part of our routine security measures, and fixed at the time by Huawei." The telecom firm goes on to add that what Blommberg thought was a backdoor was a diagnostic tool called Telnet, used by many suppliers of networking equipment.
The documents also reveal that back in 2011, Vodafone asked Huawei to remove these backdoors found inside its equipment. Even though Huawei said that it resolved the issue, Vodafone found that the backdoors remained. It should be noted that there are legitimate reasons for a company to include a backdoor with its networking equipment and software. A company might include one to help its developers manage the software used with the gear. But it also leaves a vulnerability that can be used by those with malicious intent.
Huawei is the second largest phone manufacturer and top global supplier of networking equipment

Earlier this year,
the U.S. Justice Department criminally charged Huawei
in a scheme to cover up goods and services that the company allegedly sold to Iran. The country is under international economic sanctions, and the U.S. claims that several units of the Chinese manufacturer were involved in bank fraud to hide these transactions. Also charged was Huawei CFO Meng Wanzhou, the daughter of the firm's founder Ren Zhengfei. In addition, Huawei was charged with stealing trade secrets from T-Mobile in a case involving the theft of parts taken from a phone testing robot called "Tappy." T-Mobile had earlier won $4.2 million from Huawei from a civil lawsuit it filed over the incident.
Despite the lack of a major U.S. partnership, Huawei sold over 200 million phones last year. During the first quarter of this year,
IDC says that Huawei shipped 59.1 million phones
. That put it second to Samsung's 71.9 million but topped the 36.4 million iPhones that the research firm estimates that Apple delivered from January through March. The company has said that it hopes to be the largest smartphone manufacturer in the world by next year. It already is the world's largest provider of networking equipment.
The stakes are much higher now with 5G networks being built out. The next generation of wireless connectivity offers dataspeeds 10 times faster than 4G LTE. New businesses and services are expected to pop up thanks to the blazing fast 5G download speeds, and these networks need to be secure.