Virtual keyboard on a smartwatch? Minuum makes that possible
8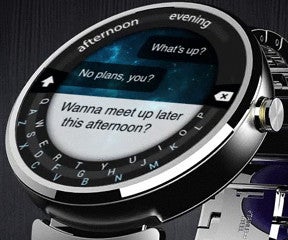 Minuum is a virtual keyboard developed by Whirlscape, specifically designed to be highly compact, yet as useable as a full-sized on-screen keyboards. It achieves this goal by dividing the standard QWERTY keyboard by its vertical rows and giving you only one line of keys to type on – each key combining the letters of its applicable row. For example, the key for Q is also responsible for inputting A and Z, the key for W also inputs S and X, and so on. When you type, an impressive word-prediction engine comes into play and makes out the words you are aiming for.
Whirlscape started working on the idea of a mini-keyboard in order to deliver an optimized input method for smartwatches and other potential small-screen devices. Minuum's first stable version came out in January and
back then we were treated to a video
, highliting the keybard's functionality on a Galaxy Gear. Well, it is now also the first virtual keyboard to work on the new Android Wear devices – LG G Watch and Samsung Gear Live! Not only that, but its developers are planning to bring it to the Moto 360, once it's out, with a very nice, half-circle design to suit the screen.
Unfortunately, most Android Wear apps don't really have a built-in text input fields. Whirlscape says it's "working on changing this" and that whoever is eager to try the keyboard on their wearable will receive installation instructions once they register on the Minuum website. Alternatively – if you want to test the keyboard on any other Android device – you can get a 30-day free trial from the Play Store.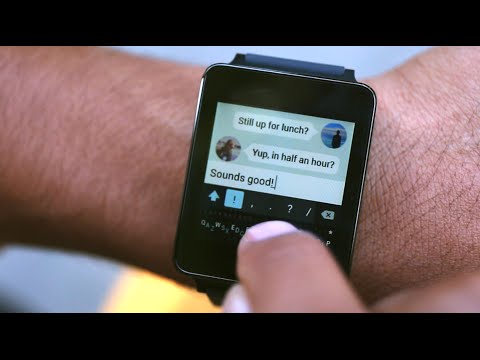 Get Minuum (
Android
)
source:
Minuum
via
Android Community
Recommended Stories