Video from BlackBerry talks about Android security with BES12
14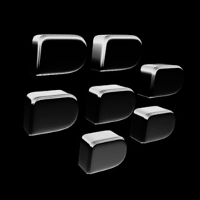 BlackBerry BES12 is the company's MDM (Mobile Device Management) tool that supports BlackBerry, iOS, Windows Phone and the Android platforms. With the manufacturer's first Android flavored handset due to be released by the end of this week, BlackBerry produced a video showing why BES12 is useful for corporations that have a fleet of devices powered by Google's open source OS.
"
When you're the world's most popular operating system, you're gonna be a pretty big target for malware
," says the voice-over announcer at the beginning of the video. On the screen, a graphic shows that 98% of all malware is targeted at Android. According to the video, BES12 eliminates IT departments' worries about their Android devices getting infected.
As the video alludes to, BES12 works with container applications like Samsung KNOX, Android for Work and Secure Work Space. This means that a phone owner's personal apps are kept separate from more highly guarded corporate and business applications. Personal apps and content cannot be accessed by the company where the user works.
BlackBerry says that BES12 makes IT departments sleep better at night. Find out why by clicking on the video below.
source:
BlackBerry