Verizon's new CEO Ronan Dunne shows Legere-like social media skills with a direct hit on Sprint
10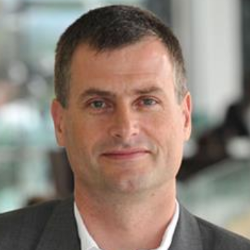 Just yesterday,
we discussed Verizon Wireless' new CEO Ronan Dunne
, who is the former CEO of British wireless carrier O2. We speculated that Big Red might have jumped on Dunne because of the latter's use of social media, which immediately calls to mind John Legere. T-Mobile's CEO is known for staying in close touch with customers via Twitter, Periscope and other social media sites. With his long hair, T-Mobile magenta attire, wit and a focus on customers, Legere has turned T-Mobile into the most innovative and exciting wireless operator.
Dunne doesn't have the long hair (yet) and most likely he won't match Legere's informal 'rock star' look. But Dunne might just have the Legerian touch when it comes to answering his rivals on the internet. Sprint had sent a tweet to Verizon which included its current advertising slogan. The tweet read "Verizon here's a History lesson. It's 2016 & all networks are great. Y charge high rates of the past?" Former CEOs at Verizon Wireless like John Stratton and Lowell McAdam wouldn't get involved in this kind of troll-baiting. But there is a new sheriff in town at Big Red, and he does have social media skills.
Dunne sent off a reply worthy of his counterpart at T-Mobile. "I think you mean all networks are great some of the time - only some networks are great all of the time," he responded. Verizon customers might be thrilled to find that they now have a CEO who knows how to use social media, and doesn't mind taking a shot at rivals. Now the next step is for Dunne to start emulating Legere in other ways, such as offering Verizon customers many of the perks that T-Mobile has become famous for.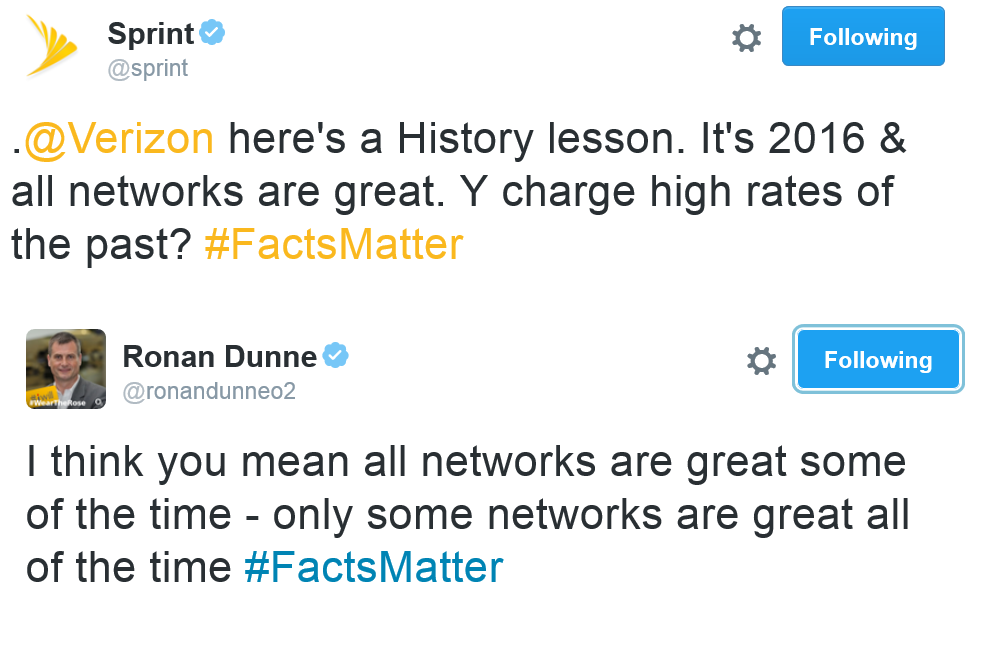 Verizon's new wireless chief takes a shot at Sprint
source:
@sprint
,
@ronandunneo2