Verizon's Nokia Lumia Icon is now receiving the Lumia Denim software update, finally
13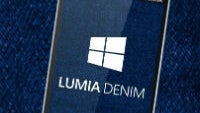 If Verizon's
Nokia Lumia Icon
is among the items that cane be found in your pockets on a daily basis, then today might be your lucky day (hopefully)! The Verizon-exclusive version of the
Lumia 930
is about to receive the Lumia Denim update for Windows Phone 8.1 anytime now.
Interestingly enough, it seems that this will be the first software update Icon users have seen in quite a long time - Verizon has not updated the Lumia device with the Cyan update, despite having it listed as being "under development" for a plethora of months. From the looks of it, Big Red has decided to skip the Lumia Cyan update altogether and directly update the current Windows Phone flagship directly to the Lumia Denim software update.
As Windows Phone fans probably know already, the Denim update brings about a handful of camera-centric improvements, like an improved Lumia Camera app, 4K video-recording support, a fast shutter feature, and others.
In order to update your device, you need to manually head to Apps List, then open Settings, followed by Phone Update, and finally tap on the Check for updates option. Hopefully, the update will commence shortly after. If not, wait for a little and give it another try!