Verizon's 4G LTE network is a rocket-fast boredom killer (video)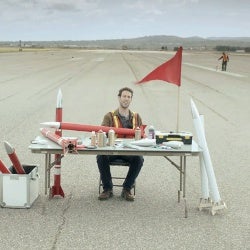 We at PhoneArena often put our devicesto endless rigorous testing, but we would have never thought aboutthis one! Now, knowing the real transfer speeds on your phone makessense. Putting Verizon's 4G LTE network to hardcore testing makessense. But what about measuring just what you can download in thetime it takes a rocket to reach its destination?
Luckily, in the video below the rocketwasn't aimed at the testers, but the whole concept is just plainfishy. Well, but if that wasn't enough, Verizon suggests you anotherearth scenario – downloading a movie and a game in the few secondsof intimacy you have have with your phone aboard a plane just beforeit takes off. Those tests should tell you something, but if you wantsome old style megabit per second scores, you can always visit our in-depth look here. With a handful of 4G-capable phones coming up on Verizon in the very nearfuture, keep your rockets ready for some testing!
source: Verizon