Verizon, T-Mobile duke it out in latest OpenSignal report
2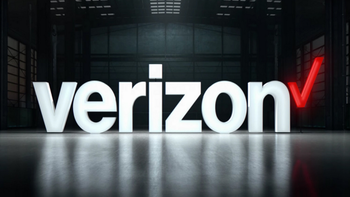 T-Mobile CEO John Legere might have felt even more animated and bubbly than usual over the last few days. Last week, a You Gov poll found that
more T-Mobile customers were satisfied with their service
than customers on Verizon, AT&T and Sprint. Then, earlier this week, data from the Ookla Speedtest app found that T-Mobile had the fastest 4G LTE download speed for the 20th consecutive quarter.
For the period from October through December 2018, T-Mobile averaged a download speed of 33.4Mbps, topping Verizon's average speed of 32.1Mbps. AT&T finished third with an average speed of 30.6Mbps with Sprint's 27.7Mbps average bringing up the rear.
But today,
OpenSignal issued its latest State of Mobile Networks report
. While Verizon and T-Mobile battled for the top spot in nearly every category, T-Mobile edged out Verizon for the fastest download speed by a very close margin. T-Mobile averaged 21.1Mbps versus 20.9Mbps for Big Red. However, that figure includes both 4G LTE and 3G speeds. Looking at 4G download speeds alone, Verizon (22Mbps) slipped past T-Mobile (21.9Mbps). It was T-Mobile's edge in 3G speeds (3.7Mbps compared to .8Mbps for Verizon) that allowed T-Mobile to come out on top overall. And even then, OpenSignal called it a draw.
Meanwhile, based on the OpenSignal app and the crowdsourced data that it generates, OpenSignal awarded wins to Verizon for 4G availability, Video experience, and Upload speed. AT&T picked up the win in Latency. OpenSignal says that Verizon and T-Mobile should continue to battle each other for the top spots in the near future.
"For the last several reports, OpenSignal has become accustomed to handing T-Mobile accolades as the operator has skyrocketed up our metric rankings. But Verizon has made a comeback in the last six months. Boosted speeds, extended LTE reach and improved video quality have sent Verizon to the top of most of our metric categories and has left Verizon and T-Mobile duking it out for our Download Speed Experience award. Make no mistake, T-Mobile isn't down for the count. In every metric Verizon won, T-Mobile is a very close second in our analysis, and will likely contest each of Verizon's current wins in our future U.S. reports."-OpenSignal