Verizon says aloha to the LG Fathom & Aloha in May?
This article contains unofficial information.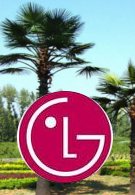 The month of May is looking to be a solid one for LG as it's being rumored that both the
LG Fathom
and
Aloha
are expected to make their arrival. The two smartphones will surely solidify Verizon's command in having the most eclectic pieces of smartphones that cover a vast majority of hardware makers and platforms. Verizon customers can easily wait out as they can experience the Windows Mobile 6.5 offerings of the LG Fathom while the LG Aloha will stand mightily among Big Red's Android lineup and can give the HTC Droid Incredible a run for its money. The LG Aloha features a 1GHz processor, 5-megapixel camera, 720p video recording, and Android
2.1
. Aside from the range of features that LG currently offers through Verizon, these two smartphone solutions will be able to stir up some much needed attention towards their smartphone efforts.
LG Aloha Preliminary VS740 Preliminary Specifications
LG Fathom VS750 Preliminary Specifications
source:
BGR