Verizon officially welcomes tiered data plans
71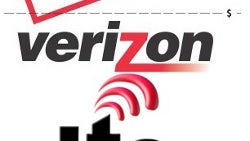 Monthly cap..............Price
75MB.........................$10
2GB............................$30
5GB............................$50
10GB..........................$80
The
overage rates
stand at $10 for 1GB of exceeded data on any plan. Those of you on an unlimited data plan remain unaffected by the changes, but new users will have to pick one of the tiered plans. To check data usage, users can just dial #data to get a free text message with information about used data.
Additionally, new pricing for using
mobile hotspot
on your cell phone kicks in on top of your data plan at an additional $20 for 2GB worth of tethering traffic. What are your thoughts about the new data plans? Feel free to share in the comments below.
Recommended Stories