Verizon says adios to unlimited data & officially welcomes tiered plans starting July 7
87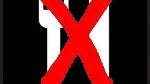 Late last month, we heard that Verizon was going to fully
commit to switching to a tiered system with its data plans
sometime in July, but now it appears that we have an exact date on when it's all going down.
Whispers in the past from Verizon regional VPs hinted that the new
tiered system
will go into effect starting on
July 7th
, and now it's seemingly for real after a company spokeswoman confirmed the news to Fierce Wireless today. As we all know by now, the new monthly tiered plans will include $10 for 75MB, $30 for 2GB, $50 for 5GB, and $80 for 10GB – with an overage rate of $10 per 1GB of data consumed when exceeding their limits. Naturally, customers who are on an unlimited data plan right now and expect to upgrade their devices on or after July 7 will be able to keep their existing plan, which is indeed nice for them.
Last, but certainly not least, Big Red is also introducing new pricing structures with its
mobile hotspot feature
on 4G LTE enabled smartphones. Currently, the service is being given out for free to customers, but starting on July 7th, it'll move to a $30 per month cost for unlimited 4G LTE mobile hotspot usage. Meanwhile, new customers are going to be charged an additional $20 for tethering on top of whatever new data plan they will choose.
Now that everything is out and in the open, how do you feel about this new move? Even more, those torn about adding the unlimited data to their existing plan will really need to think about it now that the deadline is nearing.
source:
Fierce Wireless
via
Phonescoop