Oops! Verizon makes a small but important mistake with its BOGO promo
4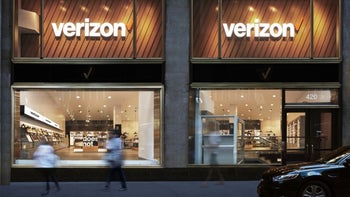 It is a great deal for either phone, but you are NOT exactly getting a Galaxy Note 10+ free when you pre-order the Galaxy Note 10+ 5G. Unfortunately, that is what Verizon accidentally emailed out this afternoon. By the way, to pre-order the Galaxy Note 10+ 5G, it will cost you $1,299.99. You can pay that off over 24-months ($54.16/month) or 36-months ($36.11/month).

Verizon makes a boo boo
With a select trade-in, those switching to Verizon can get as much as $450 off the price of the Galaxy Note 10+ 5G. Existing Verizon customers with an upgrade can get up to $300 off the phone with a trade. To see how much Big Red will give you for your trade,
click right here
.
5G is the next generation of wireless connectivity and will deliver download speeds 10 times faster than 4G LTE. HD movies that take minutes to download now will take seconds using 5G. And once nationwide 5G networks are up and running, the faster wireless speeds will lead to the creation of new businesses and industries that we can't even think about right now. Verizon's mobile 5G service is currently available in parts of Chicago, Minneapolis, Denver, and Providence. Upcoming cities include:
Atlanta, GA
Boston, MA
Charlotte, NC
Cincinnati, OH
Cleveland, OH
Columbus, OH
Dallas, TX
Des Moines, IA
Detroit, MI
Houston, TX
Indianapolis, IN
Kansas City, MO
Little Rock, AK
Memphis, TN
Phoenix, AZ
Salt Lake City, UT
San Diego, CA
Washington DC
We'd be remiss if we didn't point out that for now, the Galaxy Note 10+ 5G is a Verizon exclusive.