Verizon giveth app ease for consumers and taketh it away
This article contains unofficial information.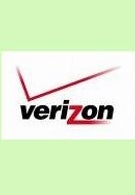 On one hand, Verizon is really trying to smooth over things for its app buying customers when Big Red hangs its own online shingle. For example, instead of having to register an account with a credit card to make payments, Verizon will allow its users to be charged right on their VZW account, according to VP Partner Management Ryan Hughes. Hughes also said that apps from all platforms will be housed under one roof. Developers are being told that approvals will be more streamlined and splitting revenue will be competitive.
But just when you think that Verizon has stopped checking its wallet every 5 minutes, the other shoe drops. Non VZW app stores, like RIM's App World and Microsoft's Windows Mobile Marketplace, will not be loaded and come on the appropriate handset out of the box. In other words, if you buy a BlackBerry and want to check out App World, you will have to download the store onto the phone. Not a major problem to be sure, but just another unnecessary step that could be easily avoided. Also, developers will have to apply twice if they want inclusion on VZW's store. July 28th will be when we should hear more during the Verizon Developer Community Conference.
source:
GIGAOM
via
EngadgetMobile