Verizon explains ETF and Mobile Web charges to FCC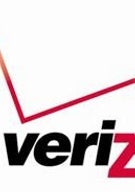 The FCC had some questions regarding a couple of Verizon's activities. First, the Feds were wondering about the $350 ETF Verizon was charging those walking away early from 24 month contracts with advanced devices. Under the terms of the ETF, those canceling a 2 year pact in month 23 would still have to pay Verizon $120. The cellular operator told the FCC that the costs of advanced devices is rising and the cost of providing a low up-front price of a cellphone to a customer is rising substantially. and even with the $350 ETF, the company loses money from early terminations. If the ETF were to be prorated down to $0 by the end of the contract, the fee would be higher in the beginning than it is now. Also, you might recall that part of the increase in the ETF was to stop the BOGO Bandits from practicing their game of cellphone arbitrage. In this zero-sum game, a person takes advantage of a BOGO promotion by buying, say, the DROID ERIS for $100 and a second unit is free after a mail-in rebate. A 2 year contract needs to be signed for both lines. When the buyer gets home, he places the second unit for sale on eBay and cancels the second line. The profit made by the BOGO Bandit is the money lost by Verizon that comes out of the carrier's pocket. Verizon does say that the ETF is not limited to recovering its investment in the wholesale cost of the device. The fee is also used to offset the cost of running a smartphone network, paying for advertising the devices, technically supportong the phones and running a broadband network.
As for the $1.99 fee charged to those who claim to have accidentally accessed the mobile web, Verizon denies that it charges those who simply land on the mobile web space by mistake. According to the wireless operator, the $1.99 is charged only when a customer navigates away from the launch page. Big Red also notes that its phones can be programmed not to accidentally launch the mobile web and a data block can be put on a handset. Despite this explanation, Verizon customers and employees still say that there are accounts getting hit with the $1.99 charge for a mistaken trip to the mobile web. According to DSL Reports, a Verizon employee has said that the $1.99 charge has been used to generate millions of dollars in extra revenue each month. The FCC will be reviewing Verizon's response and we shall see what comes from their long hard look at the answers.
source:
DSL Reports
via
BGR