Verizon decides not to go ahead with its "Network Optimization" plans for 4G LTE subscribers
14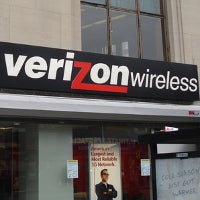 Late in July, we told you that
Verizon would start slowing the data speed
of its grandfathered customers receiving unlimited LTE data
, on October 1st. To be among the customers involved, you would have to be enrolled in an unlimited data plan and be among the top 5% of data users on the carrier's 4G LTE pipeline. The data slow down would take place only when trying to access data using a crowded cell tower. But just as the plan was supposed to take effect, Verizon announced today that it will not go ahead with this so-called "Network Optimization."
Instead of slowing down its customers' LTE data speed, Verizon says that it is going to focus on delivering "
exceptional mobile service to every customer
." Big Red's goal? "
To manage broadband issues so that American consumers get the world-class mobile service they expect and value
."
Verizon originally planned to use the "Network Optimization" as the carrot and stick to get its grandfathered unlimited customers to switch to a more expensive plan with limited data. Today's announcement by the mobile operator could mean that it has decided not to antagonize its customers. Or, it might mean that Verizon has another plan up its sleeve, in an attempt to get grandfathered customers to switch plans.
"Verizon is committed to providing its customers with an unparalleled mobile network experience. At a time of ever-increasing mobile broadband data usage, we not only take pride in the way we manage our network resources, but also take seriously our responsibility to deliver exceptional mobile service to every customer. We've greatly valued the ongoing dialogue over the past several months concerning network optimization and we've decided not to move forward with the planned implementation of network optimization for 4G LTE customers on unlimited plans. Exceptional network service will always be our priority and we remain committed to working closely with industry stakeholders to manage broadband issues so that American consumers get the world-class mobile service they expect and value."-Verizon statement
source:
Droid-Life