Verizon to expand "Network Optimization" to unlimited LTE customers
24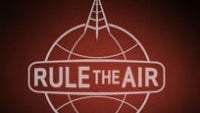 Mobile data networks need to be very good these days. People use a ton of data, and expect certain speeds, especially if you are spending the money to be on Verizon's network. A few years ago, Verizon began what it called "
Network Optimization
", which essentially meant throttling its biggest data hogs, with the rationale being that it would make the network more reliable for everyone. At the time, 4G LTE users were left out of the practice, but that is about to change.
Apparently, Verizon will start to include LTE customers in the "Network Optimization" as of October 1st. Verizon is expected to make the announcement on August 1st, but it has already quietly altered the Network Optimization FAQ site to remove the caveat that said, "If you have a 4G LTE device you will not be impacted". This change will only affect a small set of users, though. Specifically, you have to be one of the top 5% in terms of data usage, enrolled in an unlimited data plan, have fulfilled your minimum contract term,
and
be attempting to use data in a site experiencing high demand.
That's a lot of conditions to be met in order to experience any throttling. Verizon gives options to avoid throttling, but most basically boil down to simply keeping track of how much data you're using, and use Wi-Fi when possible. In the end, it may be a small change for a small set of users, but it still amounts to users not quite getting what they pay for.
*Update* It seems that Verizon didn't like our use of the word "throttling" and wanted to clarify why this "Network Optimization" practice is not the same as throttling. According to Verizon:
With throttling, your wireless data speed is reduced for your entire cycle, 100% of the time, no matter where you are. Network Optimization is based on the theory that all customers should have the best network experience possible, and even if you are using a high amount of data, your connection speed should be as good as possible.
So, if you're in the top 5% of data users and are subject to optimization, your speed is reduced only when you are connected to a cell site experiencing high demand. Once you are no longer connected to a site experiencing high demand, your speed will return to normal. This could mean a matter of seconds or hours, depending on your location and time of day.
It seems like semantics though, especially since we were clear to explain that your speeds would only be reduced under very specific conditions, just as Verizon mentions.