Verizon Edge is launched, allows customers to upgrade to a new phone more frequently
18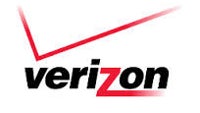 Verizon wasn't going to allow its competitors to give customers the opportunity to score
more frequent
upgrades of new handsets without offering a plan of its own. Launching today is the Verizon Edge program that gives those using the nation's largest carrier, the opportunity to pay more money in return for more frequent upgrades to new handsets.
The Verizon Edge program also allows customers that have a good payment history with the operator, to purchase a phone for nothing down and make monthly payments. You will also need to pay the activation fee and the first month's payment at the time of purchase. The payments are made monthly for 24 months. Once you've made payments for at least 6 months and have paid off at least 50% of your current phone, you can trade it in for a new handset with no upgrade fee. The returned handset must be in good, working condition as determined by none other than Verizon.
Under the Verizon Edge program , you would be paying $27.15 per month for the
Motorola DROID MAXX
($299.99 on contract), $25.22 monthly for the just released
HTC One
, the Samsung Galaxy S4 or the
Motorola DROID Ultra
(all $199.99 on contract), and $18.97 a month for the
Motorola DROID Mini
($99.99 with a two-year pact).
If you need to have the most up to date smartphone available from Verizon, you might want to consider the new program. Verizon is not charging for entry into Edge, but you need to have a good payment history with Verizon and be eligible for an upgrade. If you go online to upgrade your phone, you'll notice the new option you have to use the program.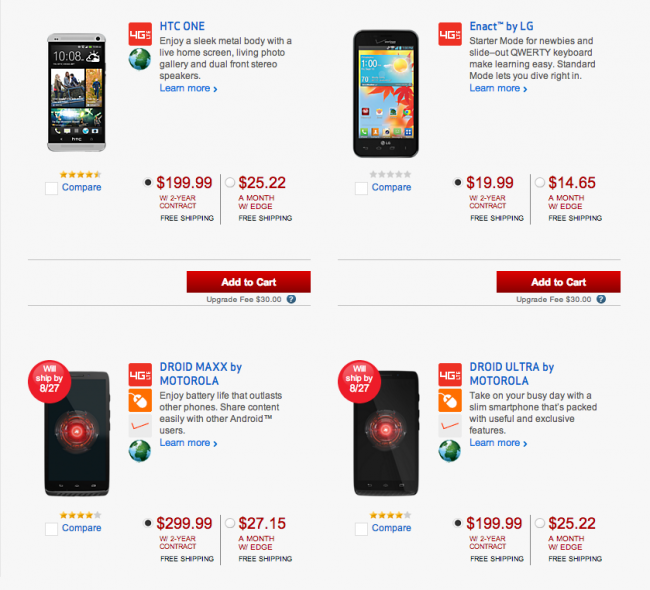 Verizon Edge is now an option for those upgrading to a new model
source:
Verizon