Verizon no longer plans to shut down its 3G network
1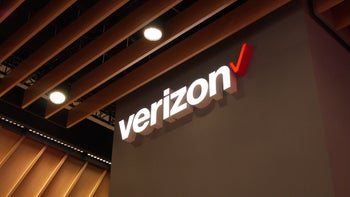 Verizon
has been trying to discontinue its 3G network for several years now, and with the increasing adoption of
5G
, it looked like the process will only accelerate. Surprisingly, the Big Red seems to have a lot of customers still using 3G over 4G, otherwise, we can't think of a better reason for the carrier's decision to maintain 3G services indefinitely.
Speaking to
Light Reading
, Verizon spokesperson Kevin King said that that the carrier no longer plans to shut down its 3G network: "
our 3G network is operational and we don't have a plan to shut it down at this time. We'll work with customers to move them to newer technology
."
Last year Verizon was considering a delay to allow more customers who still use its 3G network to upgrade to 4G. "
An extra year to decide what they want to do
," said six months ago Verizon's Howie Waterman, but it appears that there has been no change in the number of customers using 3G networks, hence this week's announcement.
Two other major carriers in the US plan to shut down their 3G network to free up some spectrum to make room for better technologies and services. AT&T said that it will discontinue its 3G services in early 2022, while T-Mobile claims it will shut down its 3G network over the next several years, but a more precise timeframe has yet to be revealed.
Recommended Stories