Users reporting that the latest Android 7.1.2 update has fixed the "shutdown bug"
5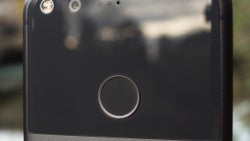 So, a few days ago, Google released
the Android 7.1.2 factory images
and OTA files for the
Pixel
and
Pixel XL
. The update has been baking for quite and
a beta program
has been running for the past 3 months, for users who'd like to give it a whirl. It was highly anticipated, too, as some Pixel units have been plagued by an annoying "shutdown bug", which the patch promised to fix.
Quick reminder — some Pixel phones seemed to not show the battery charge level right, so your phone might
abruptly shut down
even if the meter showed that you still have 35% of juice left. Curiously, the
iPhone 6s
and
6s Plus
were also plagued by the same issue, and it
started rearing its ugly head
at the same time the Pixels did. We are pretty sure the two defects are not linked, but it's a neat coincidence, so we thought we'd throw that in there.
Now that the official Android 7.1.2 update is slowly rolling out to users' phones, some took to social media to report that they are no longer experiencing the "shutdown bug". Others that suffered some worse (and much rarer) form of device instability chimed in to say that their phones are doing great now.
The number of reports is still too small to confirm that the bugs are gone for good. But we will be keeping our ear to the ground!
No images
source:
Reddit