Update to iOS 12.1.1 leaves some iPhone users without a mobile data connection
42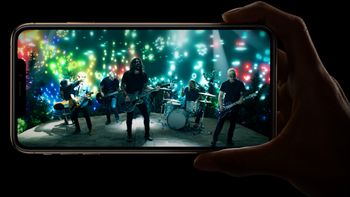 Last week,
Apple pushed out an update bringing iOS 12.1.1 to the iPhone
. And while the latest iOS build made flipping the camera used for Face Time video chats a one tap affair again, it also created a serious problem for some users. A story in
Forbes
says that several iPhone users have not been able to connect to their wireless provider to use mobile data following the update.
This connectivity issue seems to affect iPhone users in various countries, and the bug can affect different units in different ways. For example, some say that they can connect to their carrier's 4G LTE network to use Safari, but cannot open apps. One user said that he cannot get an LTE connection to use Twitter or Amazon, but can link to the network when using all Google apps and WhatsApp. Others report that they cannot connect to their carrier at all and have to seek a Wi-Fi signal in order to use the phone.
Some iPhone owners say that they tried to fix the issue by updating the carrier settings and performing a hard reboot, but to no avail. And here's the thing, folks. Apple already knew about this problem because it was already reported to them by iOS 12.1.1 beta testers!
If you haven't updated your iPhone to iOS 12.1.1 yet, you might want to wait for Apple to send out a fix. In the meantime, if you are affected, keep looking for Wi-Fi signals to stay online.

Recommended Stories