Update to iOS 10.3 adds native memory to your device; will iOS 10.3.2 end support for 32 bit devices?
8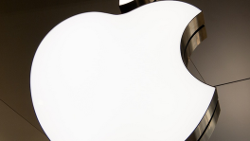 The iOS 10.3 update was released earlier this week, and you might have noticed that it adds a significant amount of native storage. A 256GB
Apple iPhone 7 Plus
, stuffed with content, saw its available storage rise from 75.45 GB to 83.26 GB after the update to iOS 10.3. That is an increase of 7.81GB, or 10.4%. Storage can also be increased by sending high quality versions of your photos to iCloud while pictures optimized for mobile are kept on the phone. The update also added 2.64GB in capacity.
Meanwhile, the iOS 10.3.2 beta appears to end support for 32 bit devices. Somewhat surprisingly since it is not a major release, this build does not include iTunes restore images for 32 bit models like the
Apple iPhone 5
,
Apple iPhone 5c
and the
fourth generation Apple iPad
. The iOS 10.3.2 beta offers restore images for 64 bit models only. With its lack of iTunes restore images for 32 bit devices, the smart money says to expect the end to come for such support with the launch of iOS 10.3.2. But before you take that bet, because this build is in beta right now, 32 bit iTunes restore images could be added before a final release.
Still, those opening a 32-bit app in iOS 10.3 are greeted with a message that reads "This app will not work with future versions of iOS," That seems to be a pretty good sign that 32 bit support is coming to an end. And if it doesn't happen when iOS 10.3.2 is released, it will certainly take place shortly afterward. For those unaware, the iTunes restore images allow you to restore factory settings to iOS devices.
source: AppleInsider (
1
), (
2
),
ApplePost