Update to Skype for Android will let the app scan your address book, looking for Skype users
8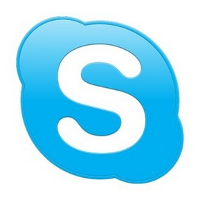 Do you really know how many of the people in your phone's address book have Skype accounts? It could be useful information to know. A new update, to Skype 5.0 for Android, will let Skype go through the address book on your phone, looking for matches between the names on your list, and Skype accounts. Any names that match, will show up in your Skype people list.
Those who use a Microsoft account to connect to Skype will have all of their address books, like the ones on Outlook.com or Windows 8, checked for Skype account owners. Skype is owned by Microsoft, which makes this a no-brainer for Skype to offer. It would also seem a no-brainer for Skype to offer this on Windows Phone, not to mention iOS. Don't worry, Skype will offer this feature to other platforms in the coming months.
Skype says it will not spam the names in your address book, and you can decide not to have the matched names automatically added to your Skype people list. Skype also added that your phone number won't be made a part of your profile. And if you don't want to be found by others, you can modify or deactivate the number associated with the account.
source:
Skype
via
Pocket-Lint