Update to Google Maps for iOS announces real-time traffic conditions over your iPhone
7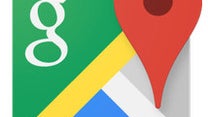 Thanks to a new update to Google Maps for iOS, users will be able to hear real-time traffic alerts from their iPhone. This way, the driver can be kept up-to-date about conditions on the route he or she is taking, without having to look down at the phone. The feature turns on automatically once the user starts navigating with the app, using turn-by-turn directions.
Before you start driving on the route you've selected, the app will give you a spoken summary of the traffic you should expect to run into as you motor along toward your destination. Congestion and traffic incidents will be announced. By the way, the new update also allows you to "easily add new and missing businesses from the sidebar."
There was a time when Google Maps was installed on iOS out of the box. But with iOS 6,
Apple replaced Google Maps with Apple Maps
. The latter was half-baked when launched,
with a multitude of errors
(including
at least one that could have been fatal
). The repercussions traveled all the way to the executive suite where
iOS chief Scott Forstall was eventually sacrificed
to appease the Gods.
While Apple Maps has improved, there are plenty of iOS'ers who would rather put their navigational trust in Google. For them, Google Maps is a free download from the App Store.
source: GoogleMaps (
iOS
|
Android)
via
BGR
Recommended Stories